We review these Preliminary Design Development Sketches made for 2 Villas in Los Monteros.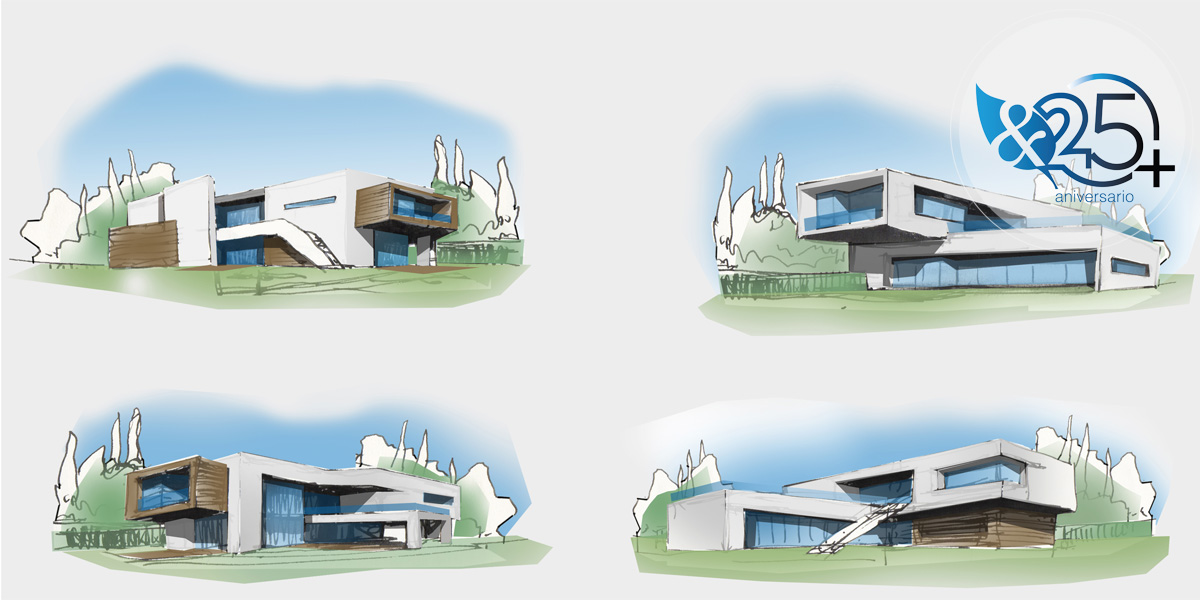 Contemporary designs created by the González & Jacobson Architecture Studio that give these two villas in Los Monteros that modern touch. Imaginative geometry ensures that the design approach does not go unnoticed.
To project both Villas on the land, it has been taken into account that it does not have a great slope, locating each villa in such a way that some of the rooms on the upper floors have a view of the sea. As for the solarium plants on the roof, it was sought that the pools obtain the best views and maintain privacy between the two villas.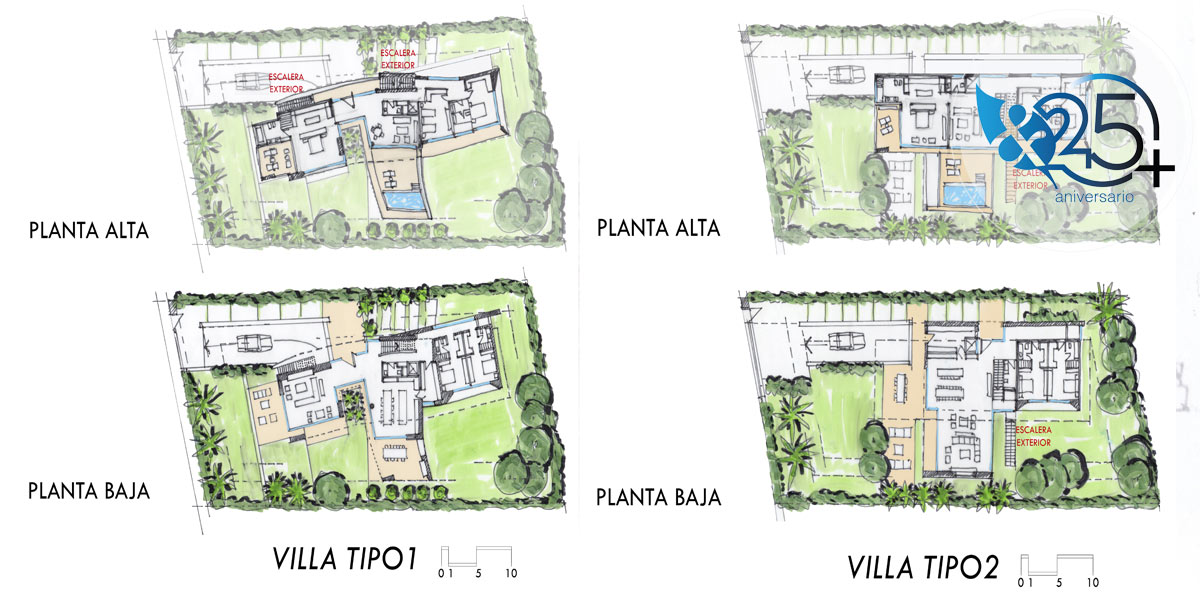 González & Jacobson Architecture, architects on the Costa del Sol, Malaga, true to its hallmark and philosophy, designs villas that are refined, elegant, naturalistic and reflect the personality of their owners.