González & Jacobson Arquitectura created for Breathe Marbella a design with an enveloping atmosphere, of an extraordinary eco-luxury.
Water, fire, earth and air are present in the Breathe restaurant with channels and fountains, plant walls and planters, in the volumes and cladding. Elements such as metal and wood were also used, visible in its structures with a metallic skin in exterior volumes and wood in cladding and beams.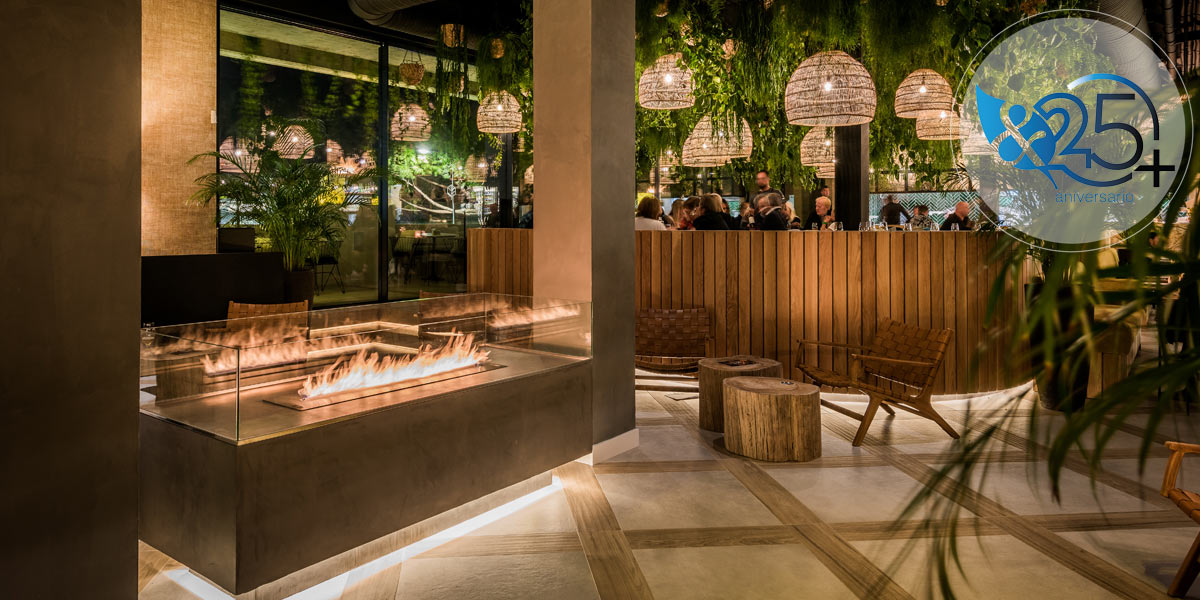 An establishment with a geothermal plant and its own remineralization and with notable use of rainwater. Sustainability is more than a label. Breathe is a gastronomic multi-space that is clearly committed to sustainability.
Design, details, sustainability. Everything goes hand in hand and nothing is left to chance in this commercial restoration project on the Costa del Sol, Malaga designed by the González & Jacobson Architecture Studio.