Gonzalez & Jacobson Architecture  is in full execution of works of VISTA LAGO, El Real de la Quinta, in Benahavis Malaga. A project of 17 single-family homes with swimming pool and contemporary architecture, immersed in a spectacular natural setting with incredible views.
We leave you with some of the advances that have been developed in the execution of works during this summer 2023.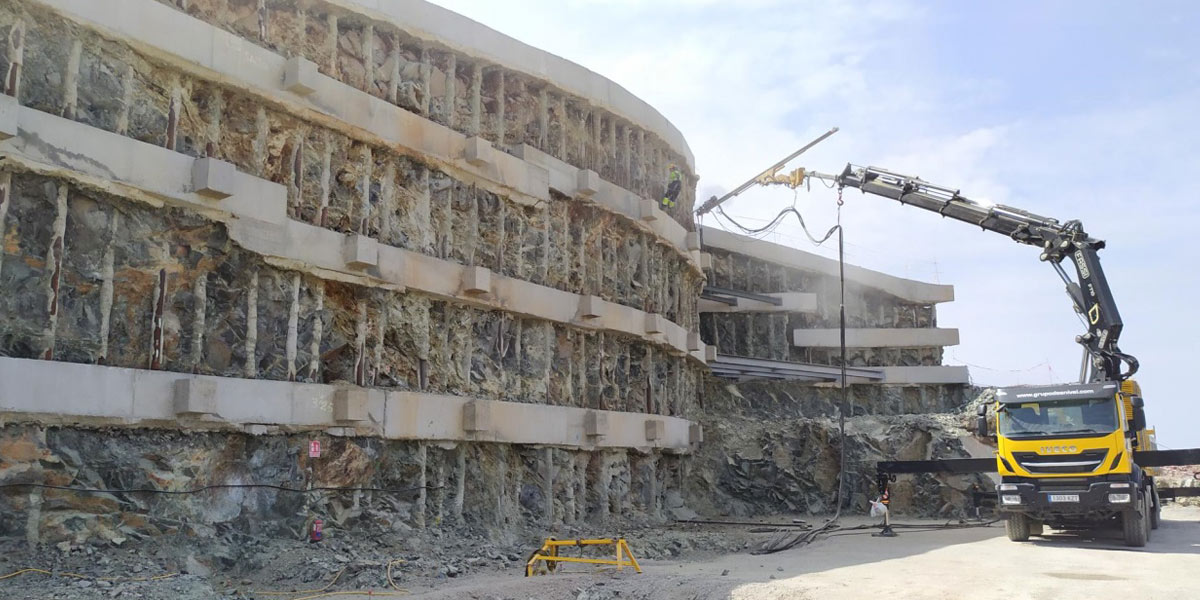 View of the micropile diaphragm wall during the execution of bar bolts (16 mm diameter in L shape with 800 mm depth and 200 mm pin) for anchoring to the rock of the reinforcement (8x150x150 mm mesh) of the gunite with a minimum thickness of 7 cm on the facing between tie beams.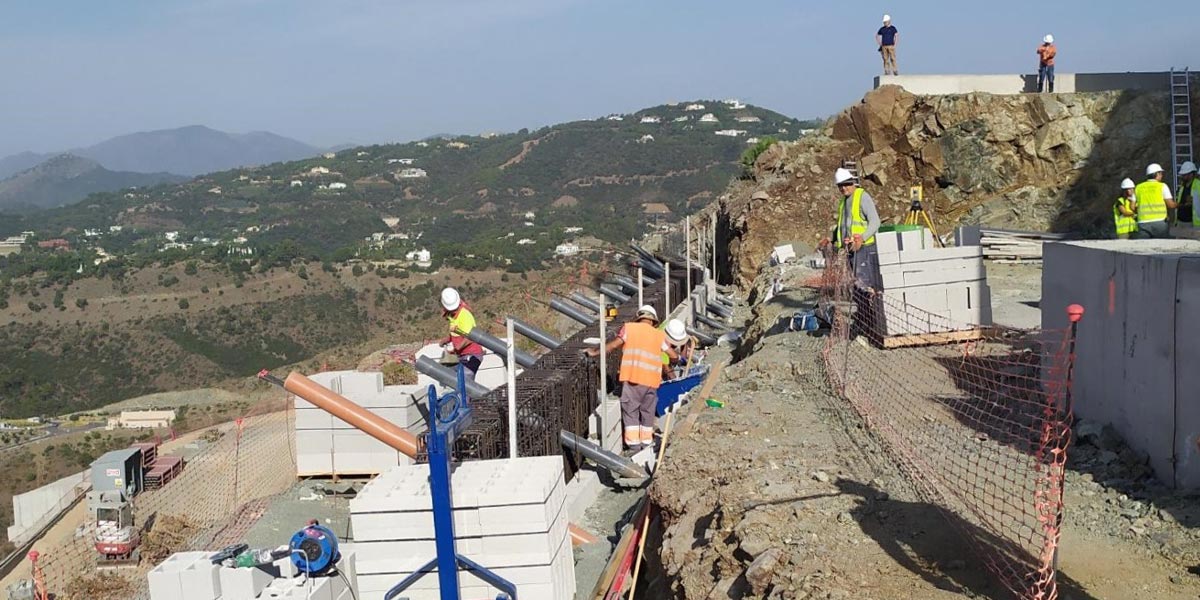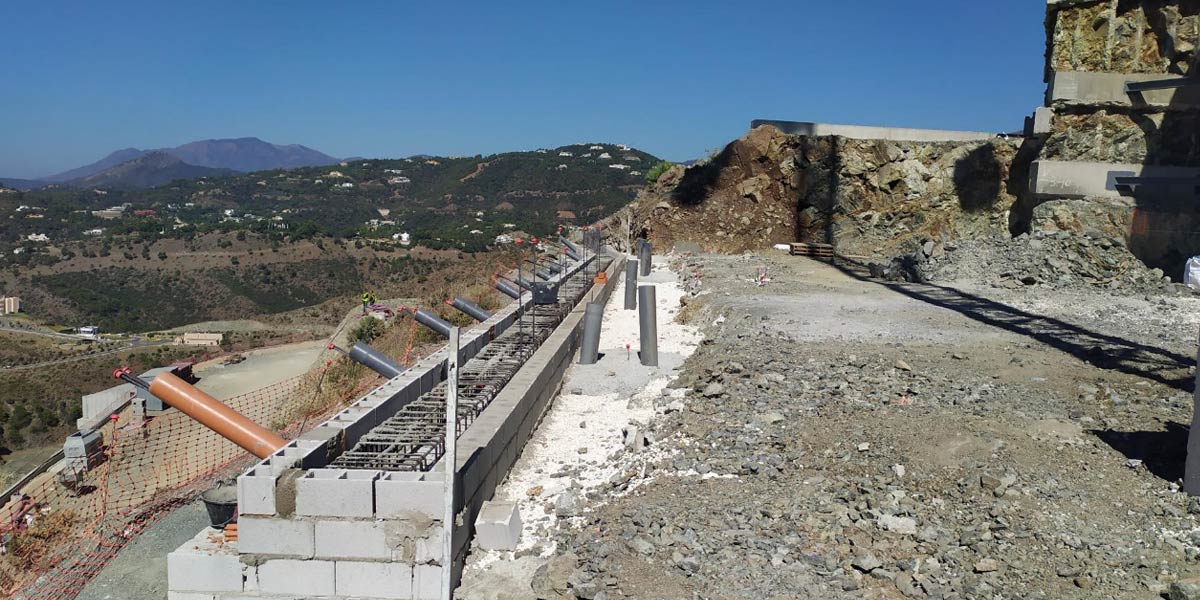 Views of beam reinforcement slope under housing plot platform during its reinforcement and concreting phase respectively.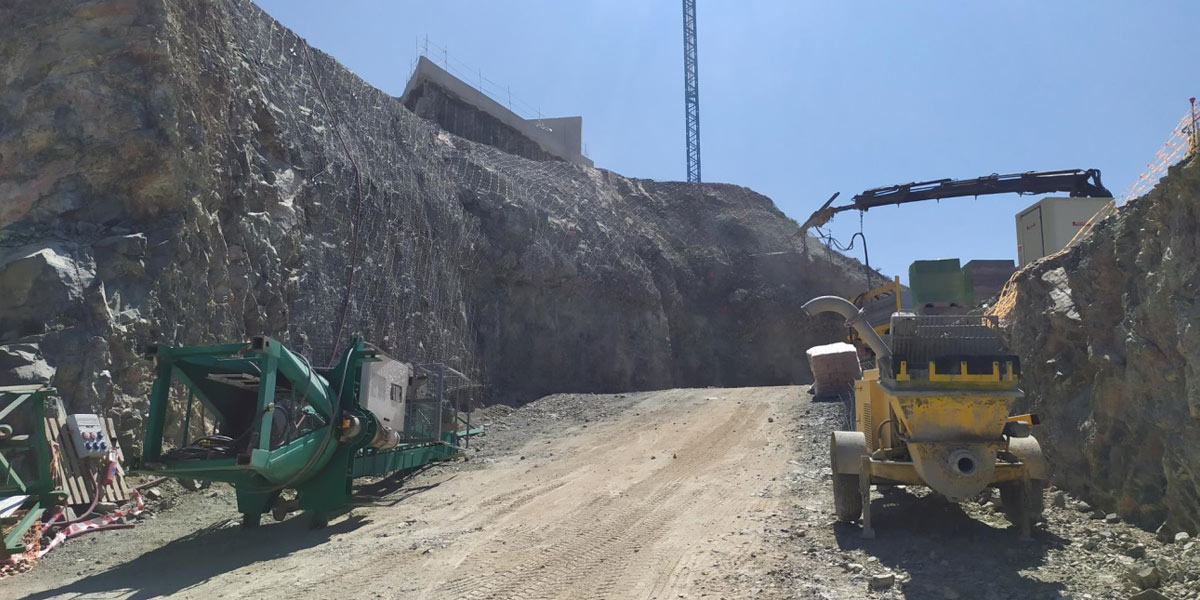 GUNITE: mixture of cement, sand, and water applied through a pressure hose, producing a dense hard layer of concrete used in building for lining tunnels and structural repairs.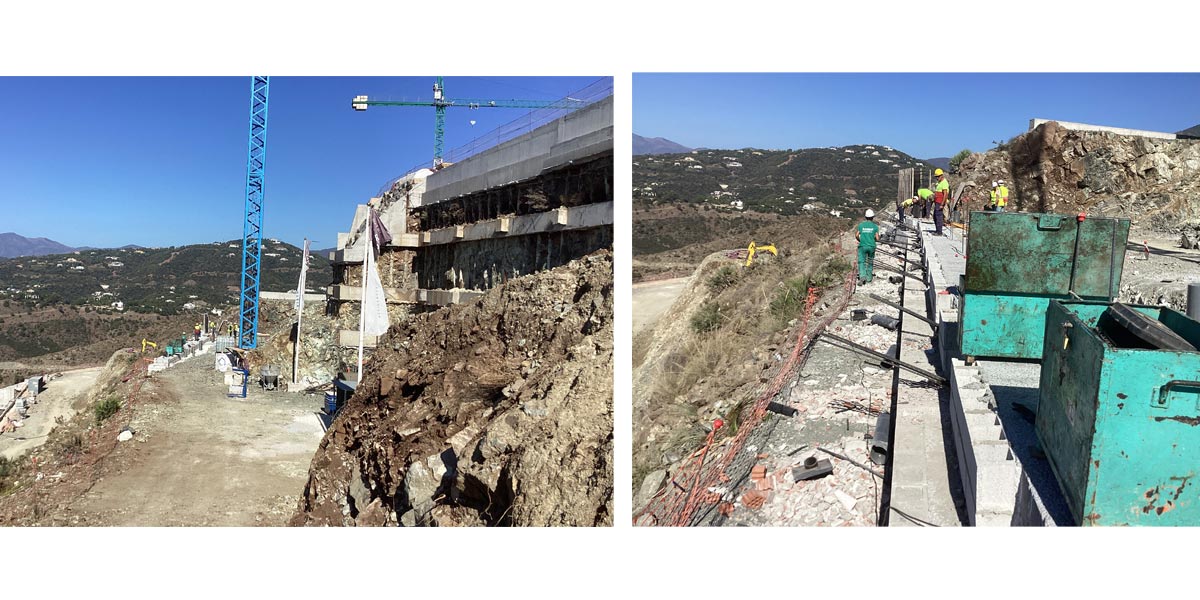 View of one of the slopes during the execution of its stabilization by means of gunite reinforced with triple torsion mesh anchored with bar bolts.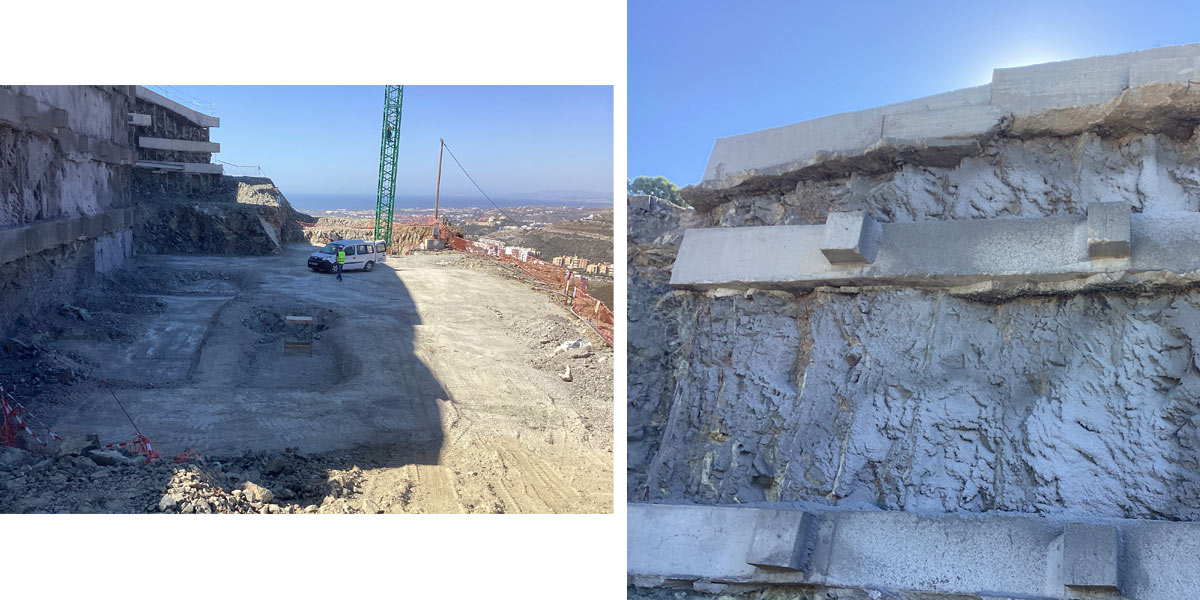 Partial execution of mortar spraying on mesh tied to screens for the protection of various areas of the same.
There is still work ahead until the completion of the architectural project in Benahavis, Malaga. Everything is aimed at a good management and execution of work, which the team of professionals and architects of González & Jacobson is monitoring and following in all phases of the building process.