Organized by NVOGA MARBELLA Realty, this II Padel Tournament for charitable purposes of the Costa del Sol Real Estate Sector will take place on June 18, 19 and 20 at the Higuerón Resort facilities, in Fuengirola. Countless companies in the sector and the like have been registering for the event. It is expected to be a complete success.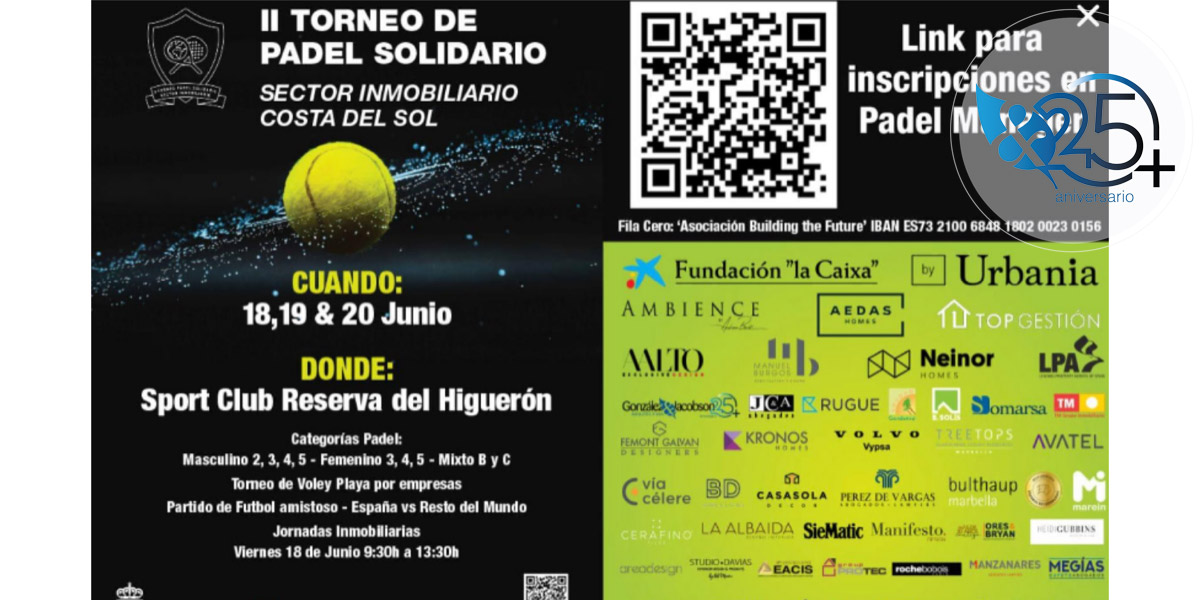 For the second year at González & Jacobson Arquitectura we are delighted to participate and be able to collaborate with this great charity event, which in addition to being a day full of reunions and sports will serve to raise funds for the Building The Future Association through donations from all participants. With the contributions, improvements will be made to the facilities and expansion of classrooms at the Rwenzori Focus school in Uganda.
Thanks to the celebration of solidarity tournaments like this one and to non-profit organizations that selflessly work for the welfare of populations in need and at risk of exclusion, we can help improve the lives of many children around the world.
We will tell you about the experience and we are sure it will be a weekend full of emotions and good vibes.