Breathe a reference restaurant and leisure space in Puerto Banús, Marbella with the seal of González & Jacobson Architecture.
There are many who participated in its proposal and execution, merging their ideas and knowledge to create this avant-garde and ecological restaurant in Marbella, where cuisine, nature and design come together.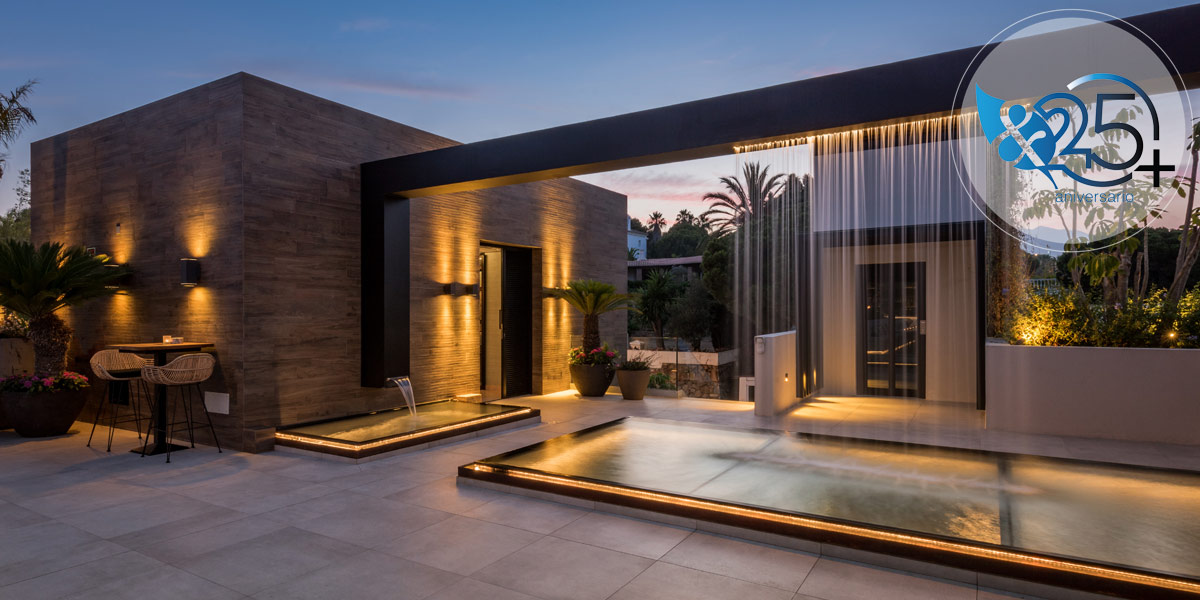 Breathe was projected within a plot of 2,000 m2 and with a max. 600m2, with a wonderful, captivating contemporary design, where all kinds of sensations are evoked and the staging of the main elements of the earth take on a special role.
For the González & Jacobson Architecture Studio, it was a pleasure and a challenge to work on this project and see how, with the efforts of many, it was consolidated and continues to be a benchmark for design on the Costa del Sol.
We leave you with images of Breathe to refresh your memory and for those of you who don't know it yet, we present Breathe Air, the open terrace located on the upper level of the restaurant with spectacular views of La Concha and Puerto Banús.