From the first and the consequent interviews that we hold with our clients, we want to help reinforce the trust placed in our "González & Jacobson" Architecture studio and make you feel confident that you have chosen us, that we will accompany you in all stages of the building process. . Capable and professional when it comes to covering the project in all its stages: design, lead, manage, develop and administer all the resources involved.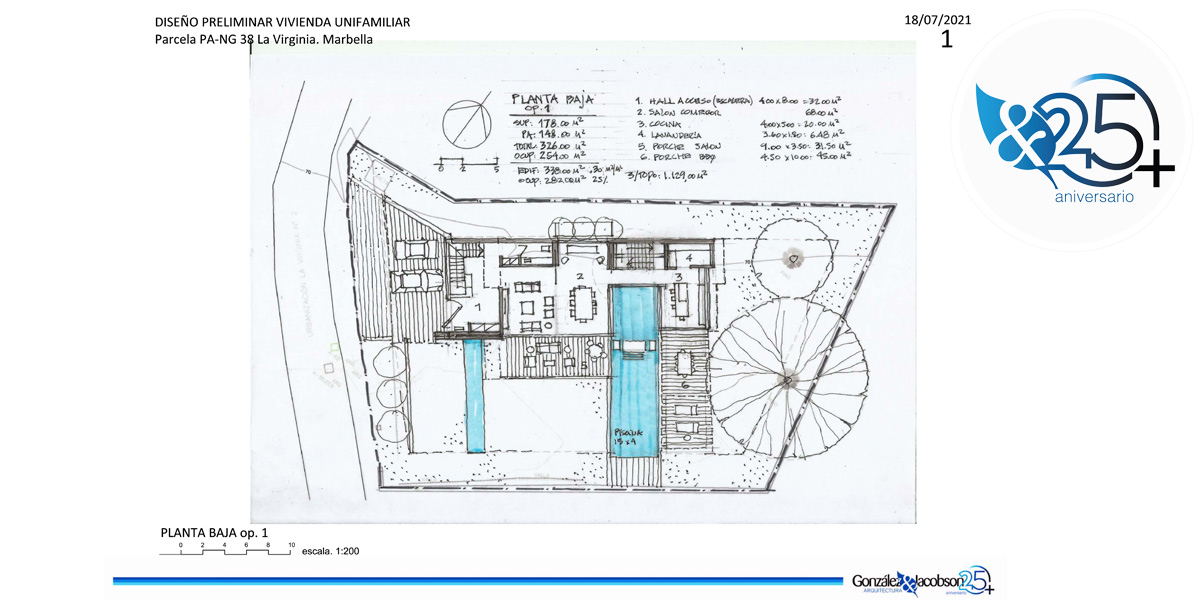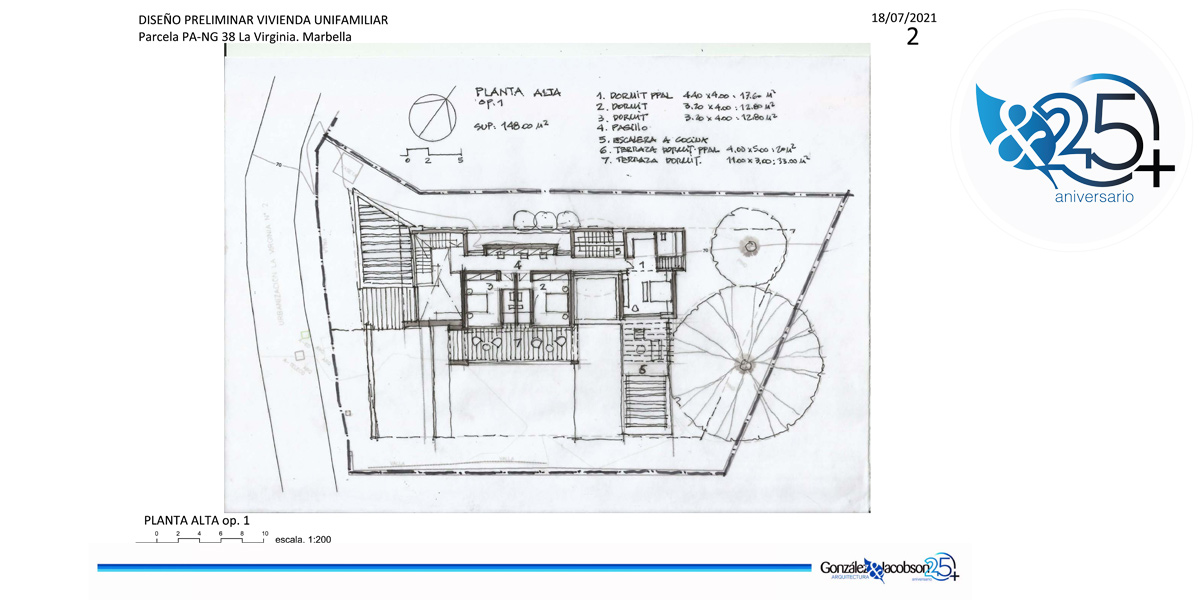 Your plans, dreams and desires are for González & Jacobson Architecture the beginning of a creative process.
Once the legal conditions and the urban planning that governs the plot to be built have been analysed and verified, the current regulations will be applied to the design to be elaborated, adapting your needs and requirements to them.
Now get to work and work on the blueprint, on the preliminary design concept for the villa of your dreams. With all the information we have collected, we begin with the first sketches and elevations, presenting different proposals.
We leave you with the images of the presentation of the preliminary design concept for a Villa in La Virginia, Marbella, Costa del Sol.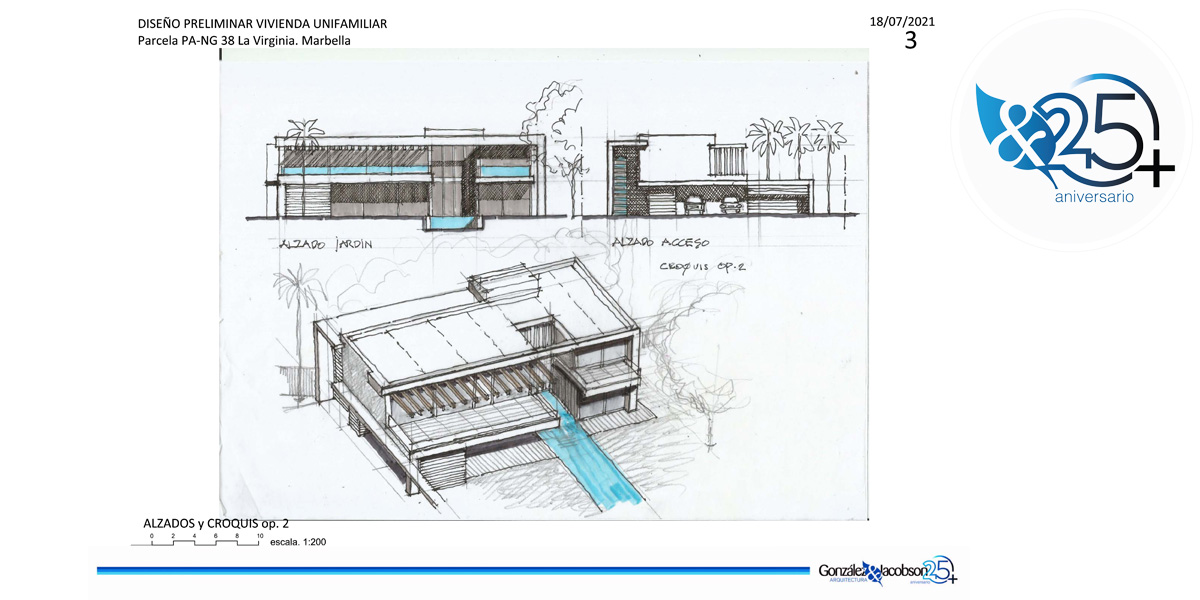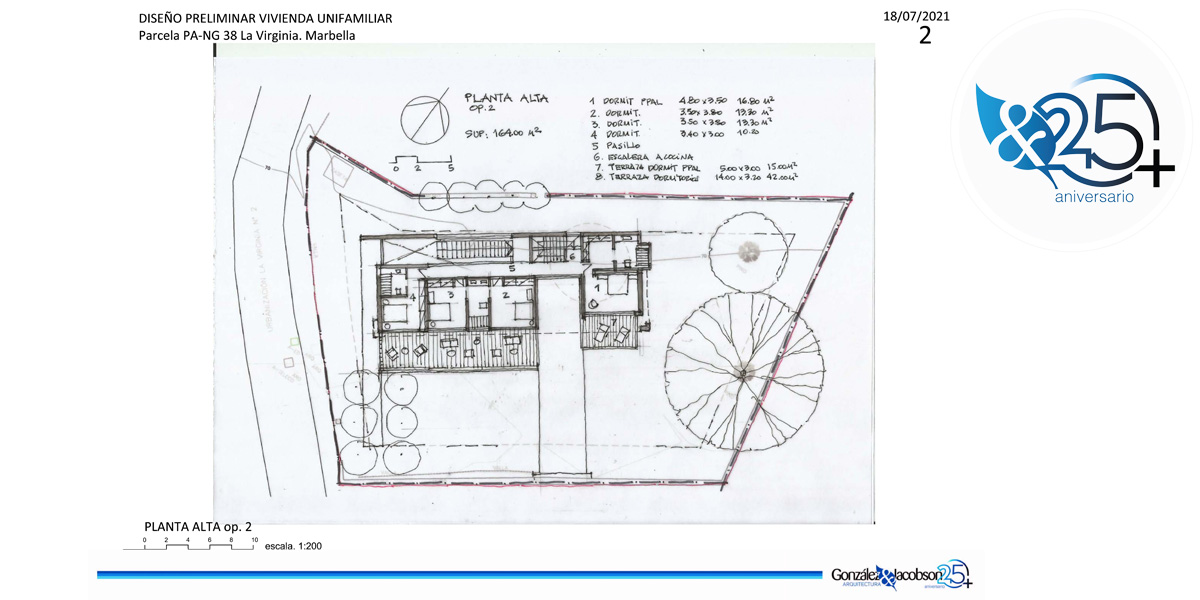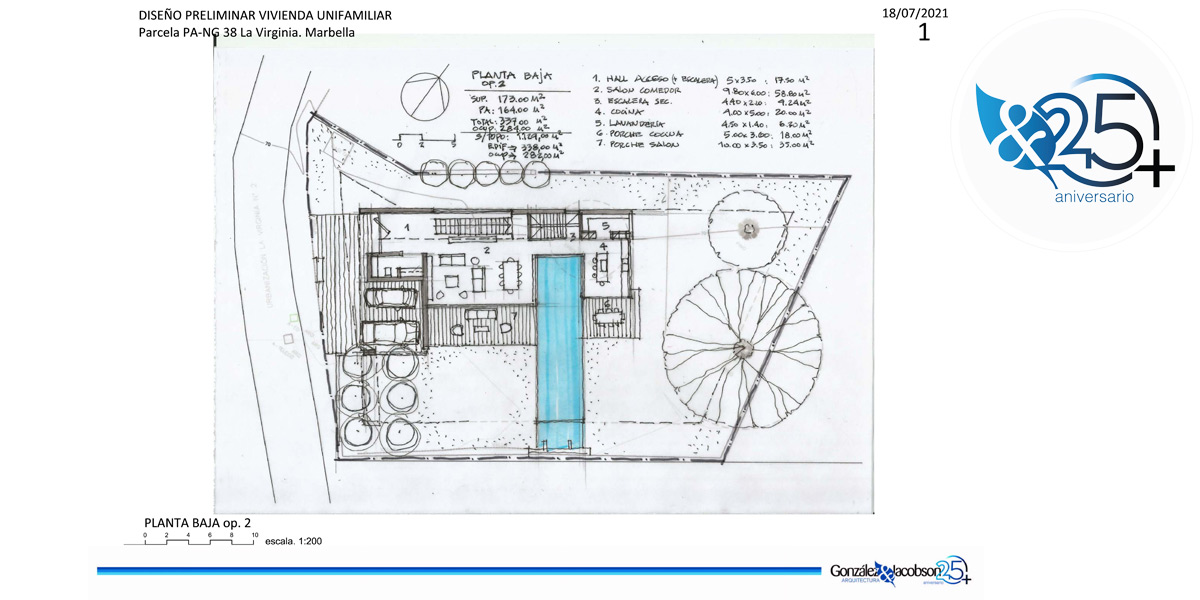 A contemporary villa of approximately 340m2 buildable where two proposals are visualized, made up of different rooms: Hall, kitchen, living-dining room, porches, terraces, laundry, swimming pool, 3 or 4 bedrooms, parking and green areas.