The Collection, Timeless Villas with modern classic design, located in Altos de Puente Romano and designed by the González & Jacobson Architecture Studio.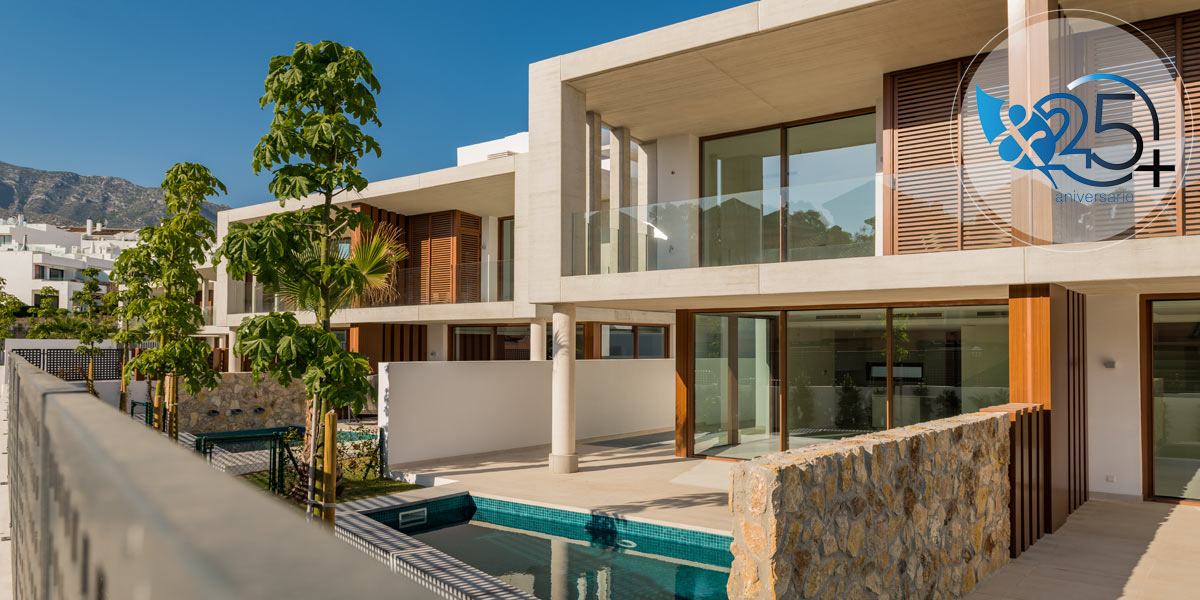 This project of 26 villas on the Golden Mile of Marbella is special for its privileged location, with views towards La Concha and the Mediterranean Sea, close to iconic places in the area, restaurants and boutiques, it offers an Oasis of vegetation, security, privacy and luxury.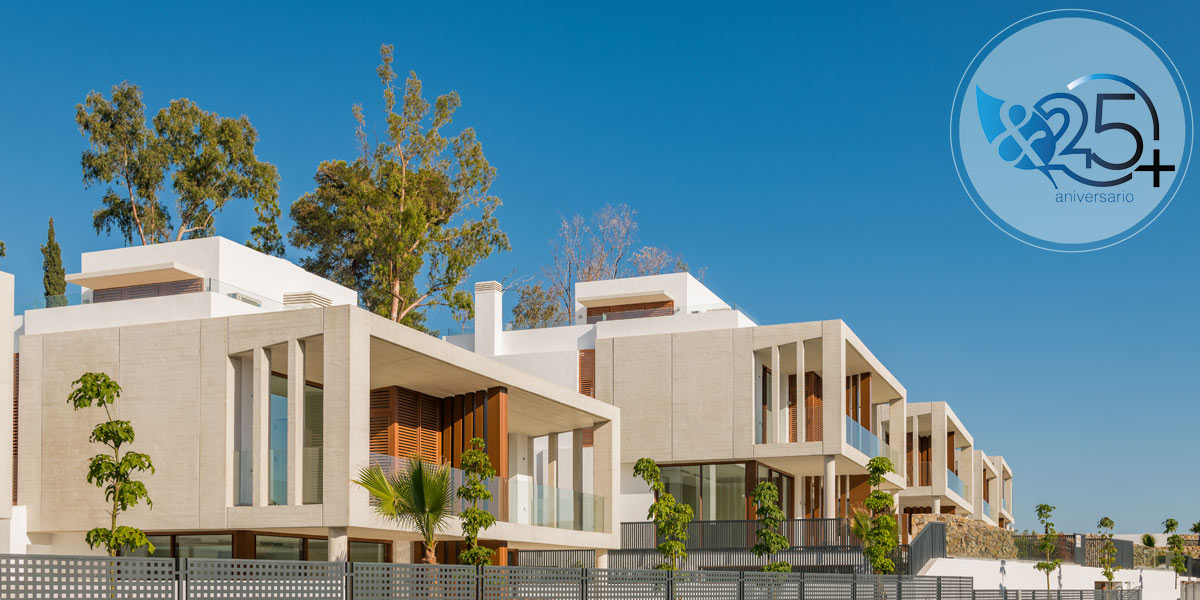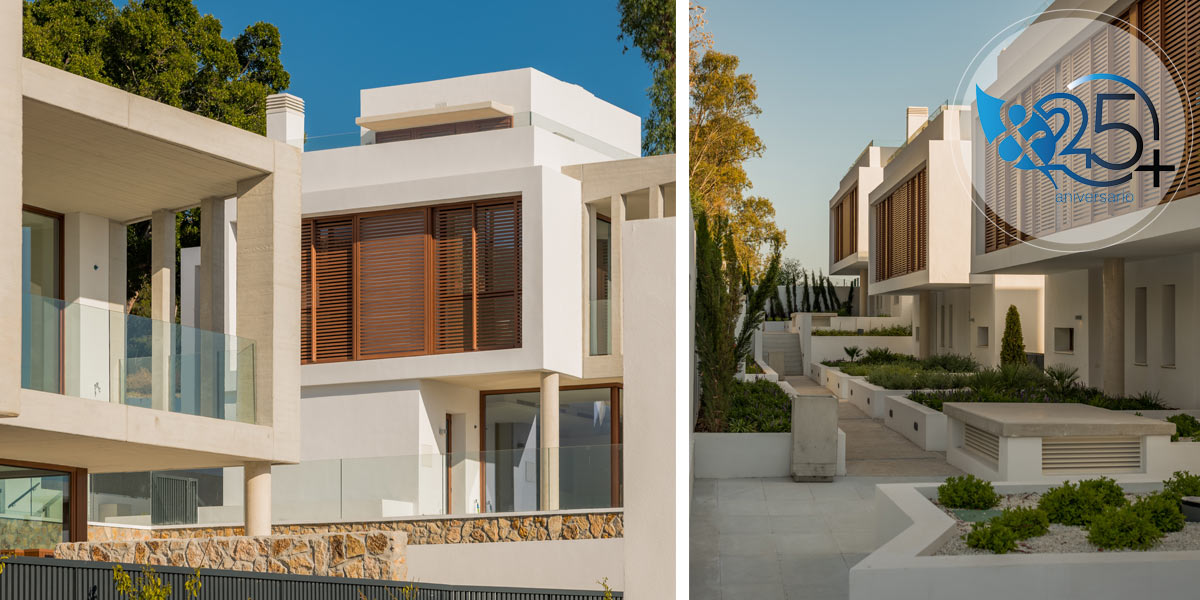 The Collection blends modern style, technology and comfort with classic architectural features.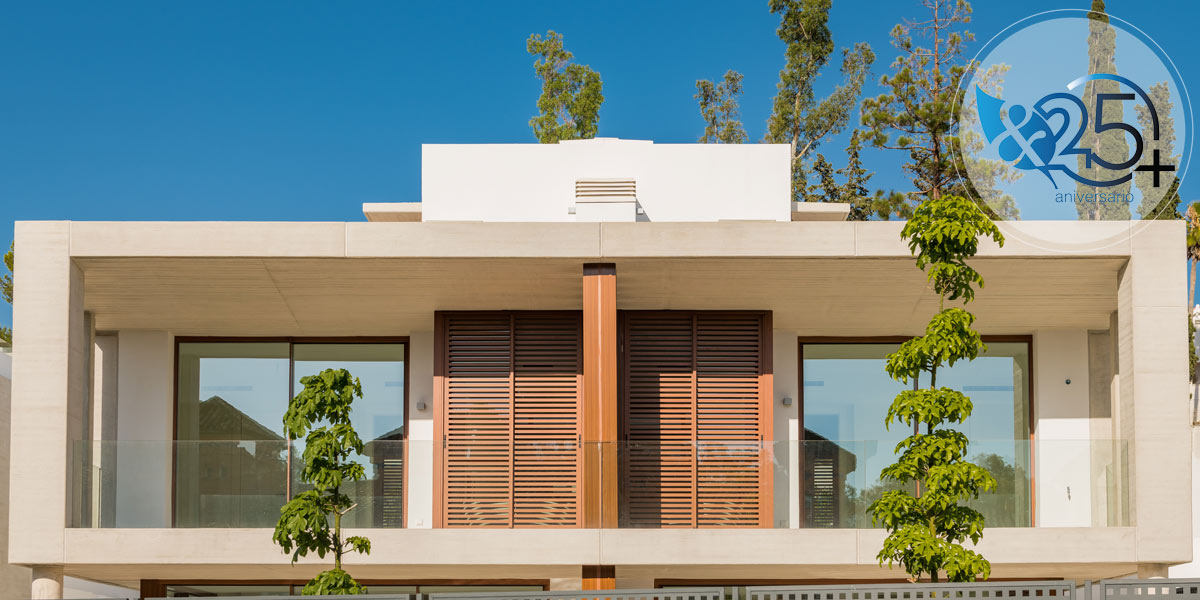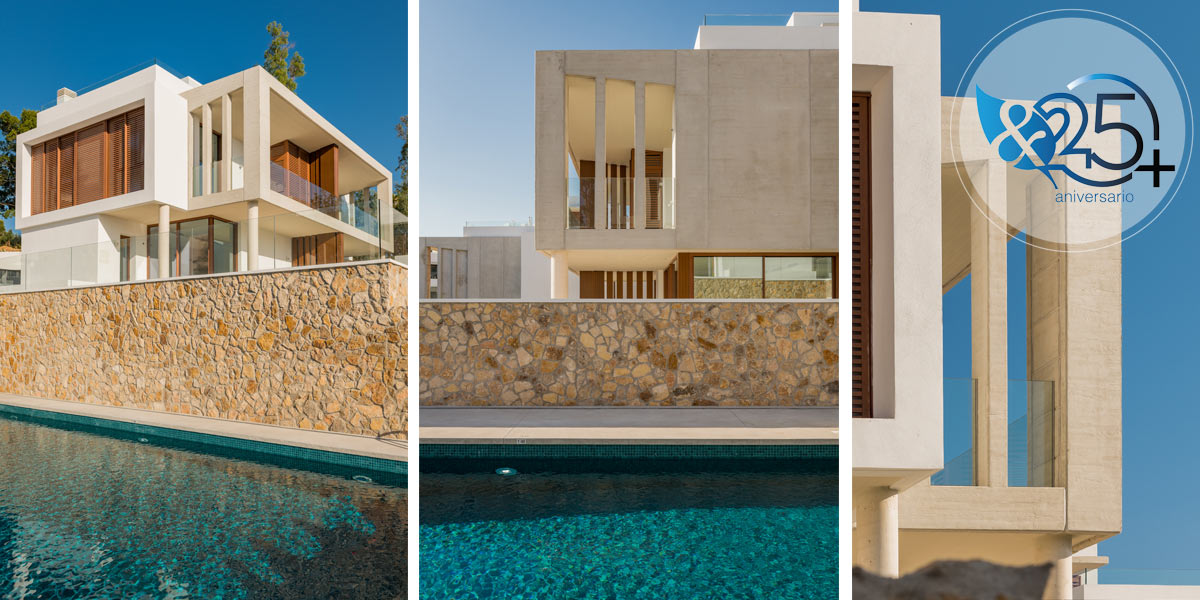 The elegant design of the villas, conceived by the González & Jacobson architecture studio, and a long list of materials and quality features from dressed concrete, latticed wood and the brises soleil of the exterior treatment (parasol in Spanish / refers to a wide variety of permanent sun protection techniques) to the exuberant interior finish, mark quality and trends by producing something unique and exceptional.
We invite you to visit and fall in love with the spaces of The Collection through the photographs of Charly Simón.