González & Jacobson architecture has created for Perlas del Mar a modern design full of details that is in tune with the general aesthetic.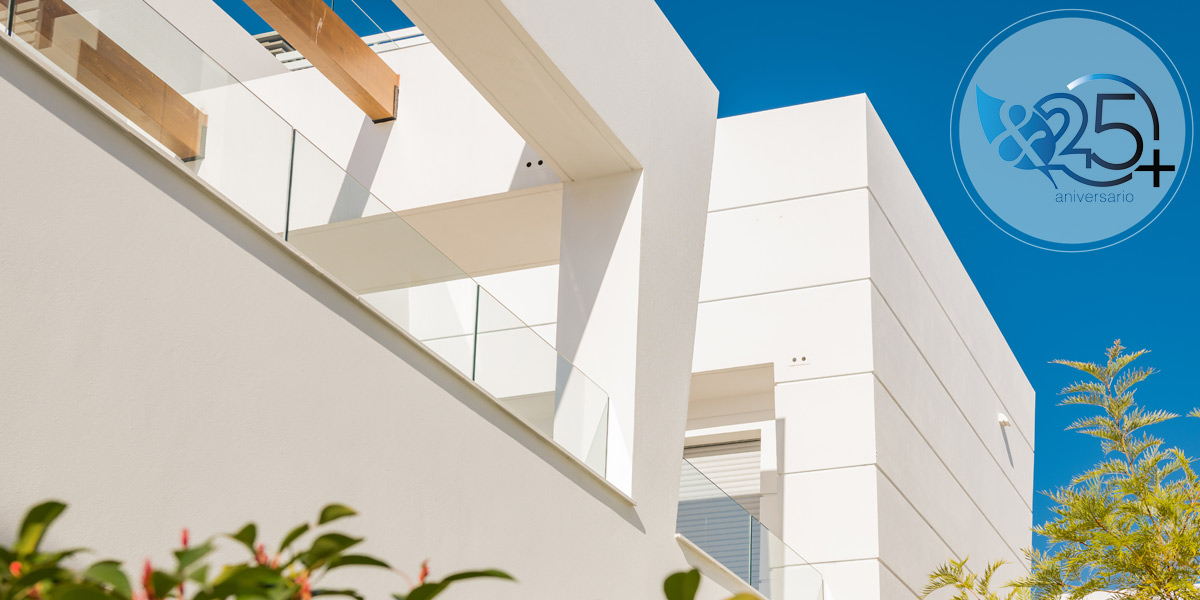 Each of the 10 villas that are part of the residential complex in San Pedro, Malaga has its own name, which underlines the uniqueness of character, distribution, architectural elements and views: Pearl gold, champagne, white, pink, silver rose, silver, platinum, green, blue and black. Characteristics that give each villa its own identity despite being immersed in a community where they share styling and design.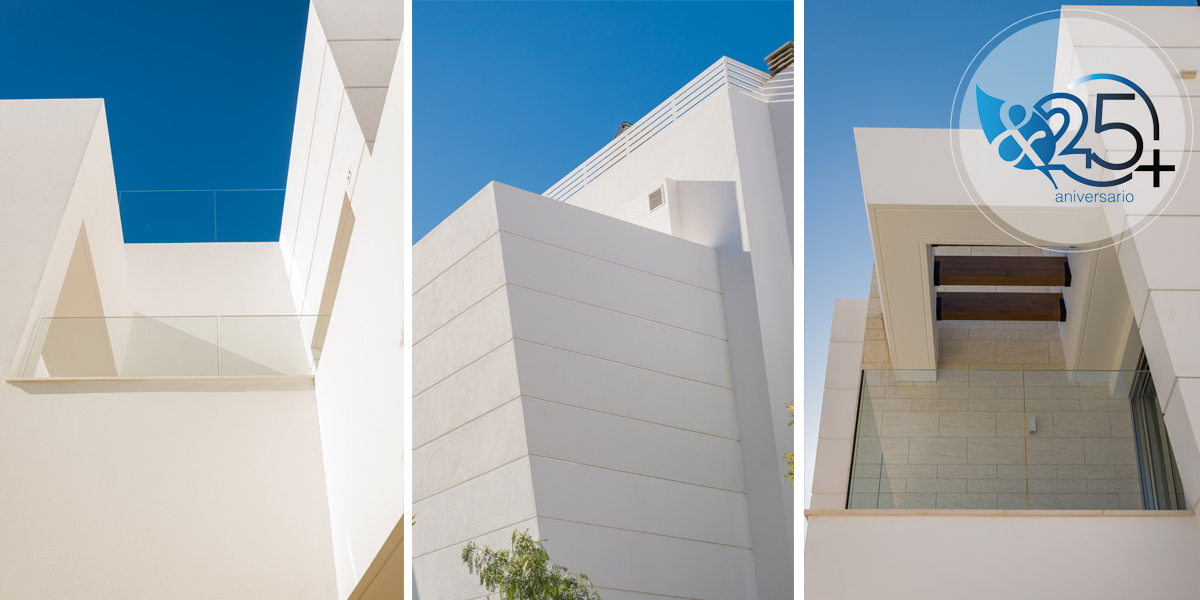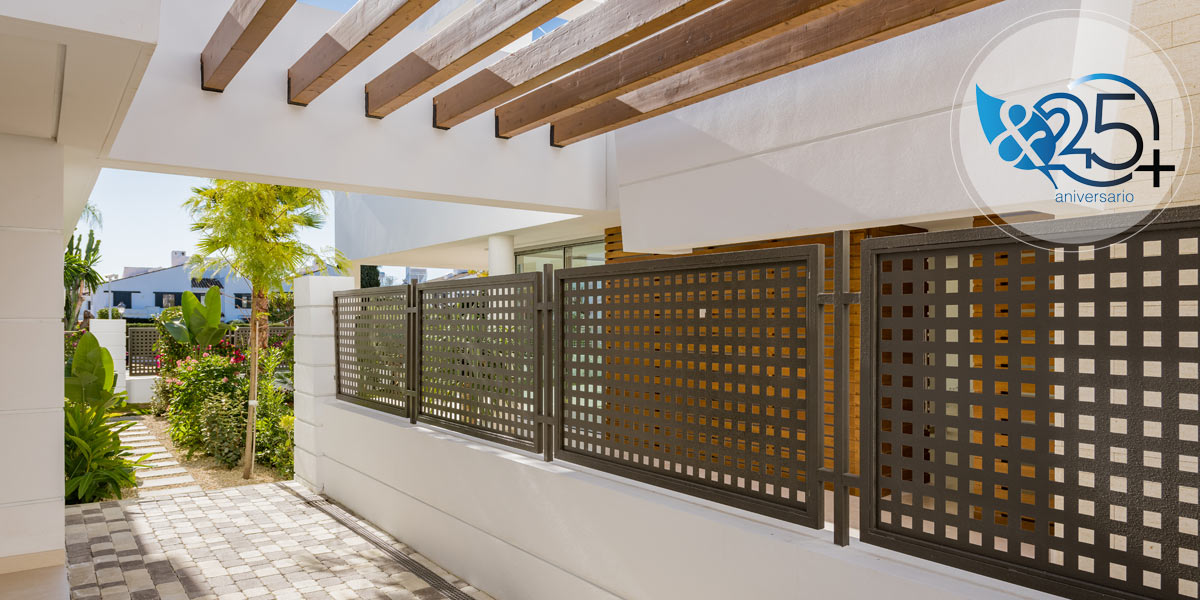 Floor-to-ceiling windows and glass walls let in light and take in the beauty of the open views. The transparent balustrades nuance the elegance of the design. The panoramic sliding doors combine the interior with the porch and the garden: spending time outdoors throughout the year is an advantage of living in the Mediterranean. Clear lines, precise proportions and organic silhouettes create psychological comfort. A calm neutral palette based on sophisticated shades of gray and crisp white, white custom fitted wardrobes and light natural stone and marble floors further enhance the feeling of light and space.