In the era in which we find ourselves, it is becoming increasingly important to think about creating well-being cities. An urban design that understands all the factors that can inhibit or provide the welfare state, solving the challenges that the planet and its citizens face and will face, generating proposals that contribute to the happiness of the inhabitants of the cities and environmental protection, to name a few.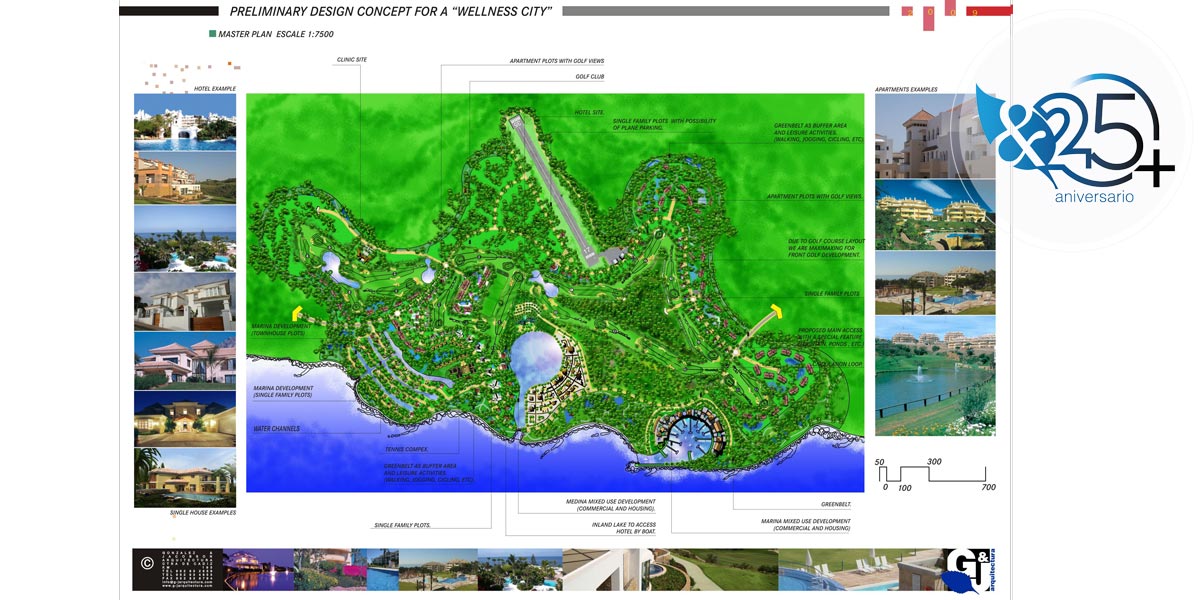 González & Jacobson Architecture in Marbella, Málaga creates a preliminary design concept for CIUDAD BIENESTAR, which will include land for a variety of homes such as: apartments, villas and townhouses, special buildings for commercial and recreational use, a marina with its canals leading to the sea and access to hotels and other services, golf courses and a huge green belt full of paths, squares, lakes for all kinds of sports and recreational activities.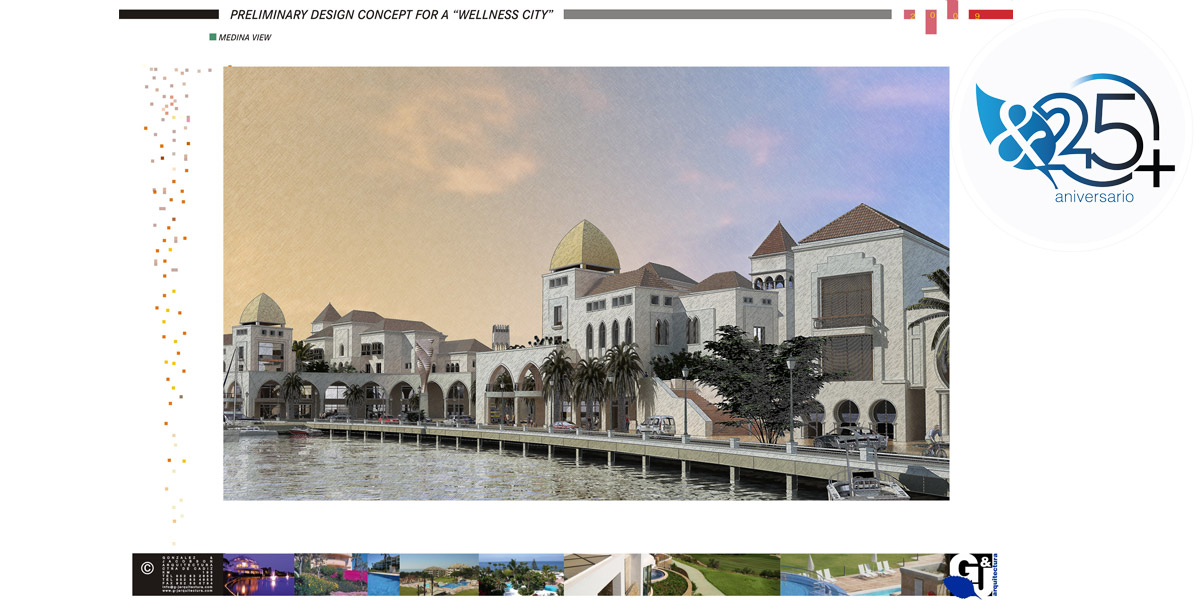 We are passionate about working on this type of urban planning project. A process that encompasses many aspects, where some are linked to others and require infinite knowledge and experience. All the details are considered and proposed, studying the aesthetics, the good use and the function of the spaces.
Comply with the established requirements, in addition to the characteristics of the project, the preservation of environmental values, maintain excellent mobility and connectivity, facilitating and promoting social interaction, promote happiness and well-being, fundamental state and condition that is pursued in this WELLNESS CITY project.