Recalling some of the publications in Magazines that mention the work of our architecture studio, we find this report entitled: Modern housing with a sumptuous layout. Architecture and interior design.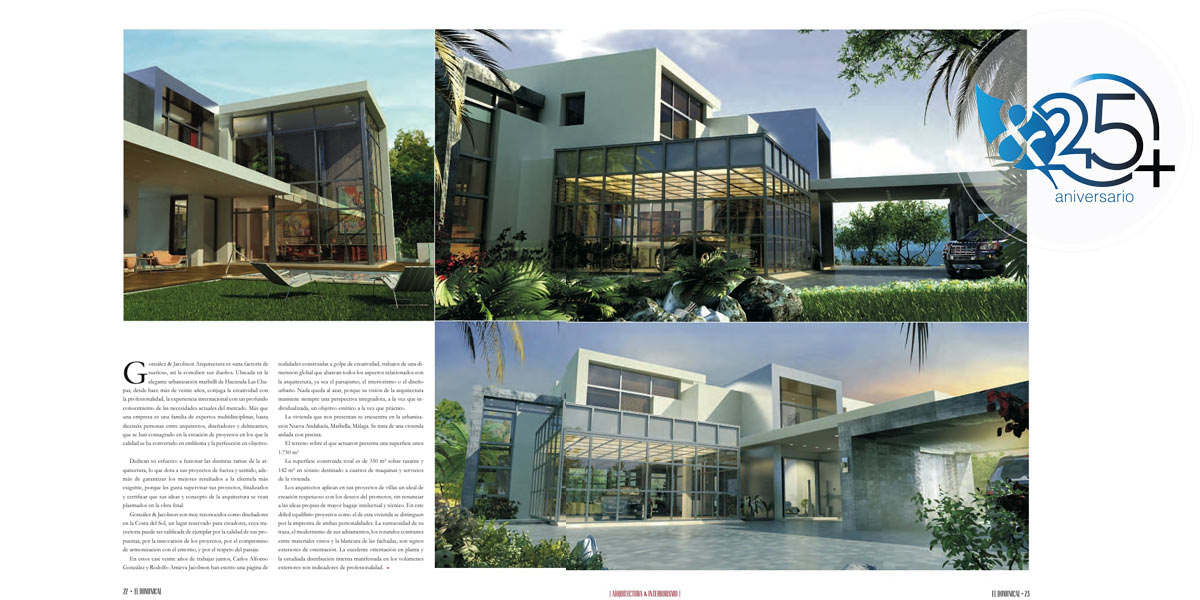 As well expressed in the editorial of this publication in González & Jacobson Arquitectura, we combine creativity with professionalism, given the international experience with a deep knowledge of the needs of the current market. A global dimension that encompasses all aspects related to architecture.
We leave you with part of the editorial and images of one of our architectural designs for a secluded villa in Nueva Andalucía, Marbella, which was built on a 1750m2 plot and with a useful construction area of 350m2 above ground.
As a result, a sumptuous Modern Villa of contrasts between perfectly related materials.