Quercus an elegant town in luxury and high quality apartment design is the second project developed in the Real de La Quinta resort and designed by González & Jacobson Architecture.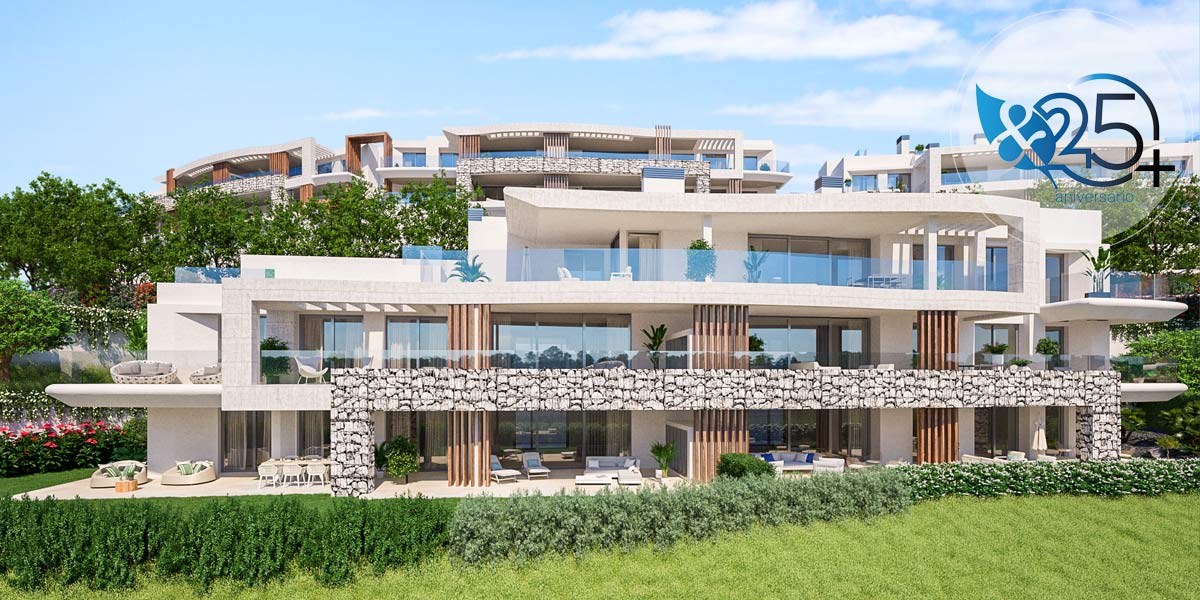 This project innovates with white concrete, wood and stone material to promote the essence of a spectacular environment with nature. Its facades say it all. A modern residential complex without losing that cozy and Mediterranean touch.
Quercus represents the perfect opportunity to live in an avant-garde complex full of details and comforts, surrounded by a charming setting where native trees and flowers enliven your identity and invite you to enjoy this fabulous residential complex on the Costa del Sol, Malaga.