Reviewing architectural projects we find the residential complex of Joya Verde, El Vicario in La Mairena, Ojen, Malaga. A current contemporary design of harmonious proportions comprising 5 multi-family housing blocks and swimming pools.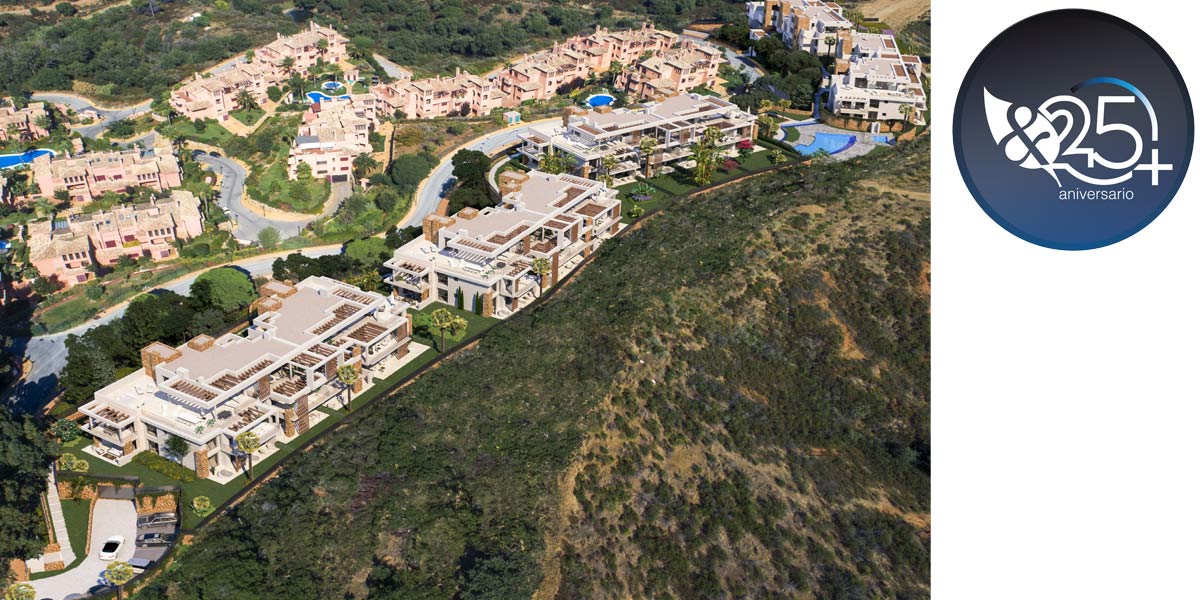 Another creation by González & Jacobson Arquitectura, a project that has all the conditions to provide a magnificent stay.
Located in the El Vicario Urbanization, located in a spectacular natural environment, just five minutes from Marbella, 30 minutes from Malaga Airport and with views of the Costa del Sol.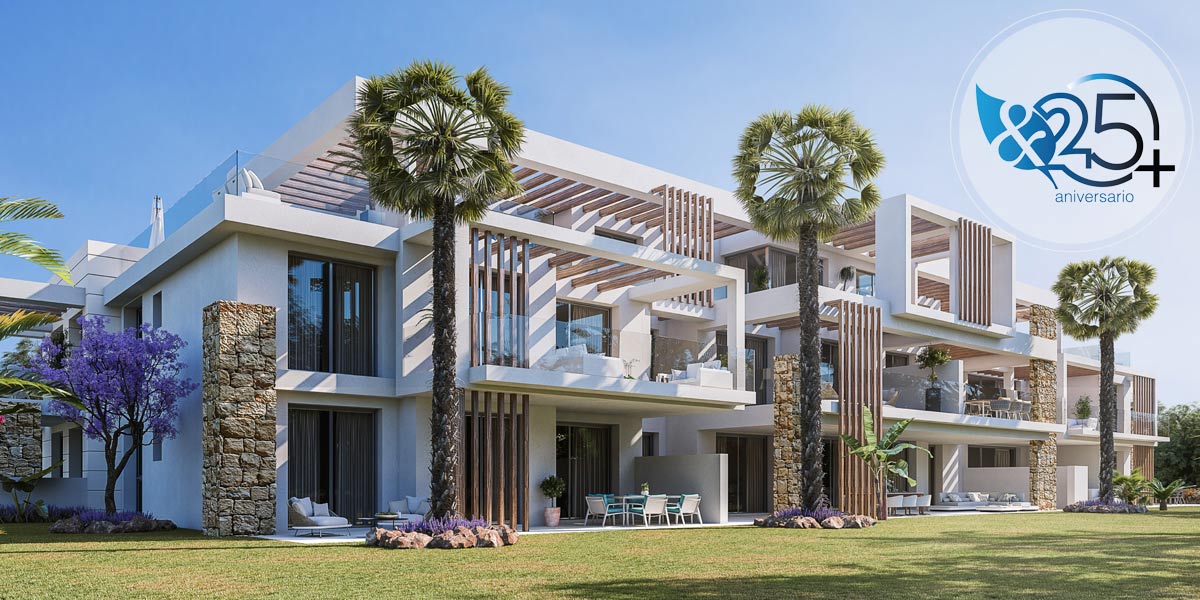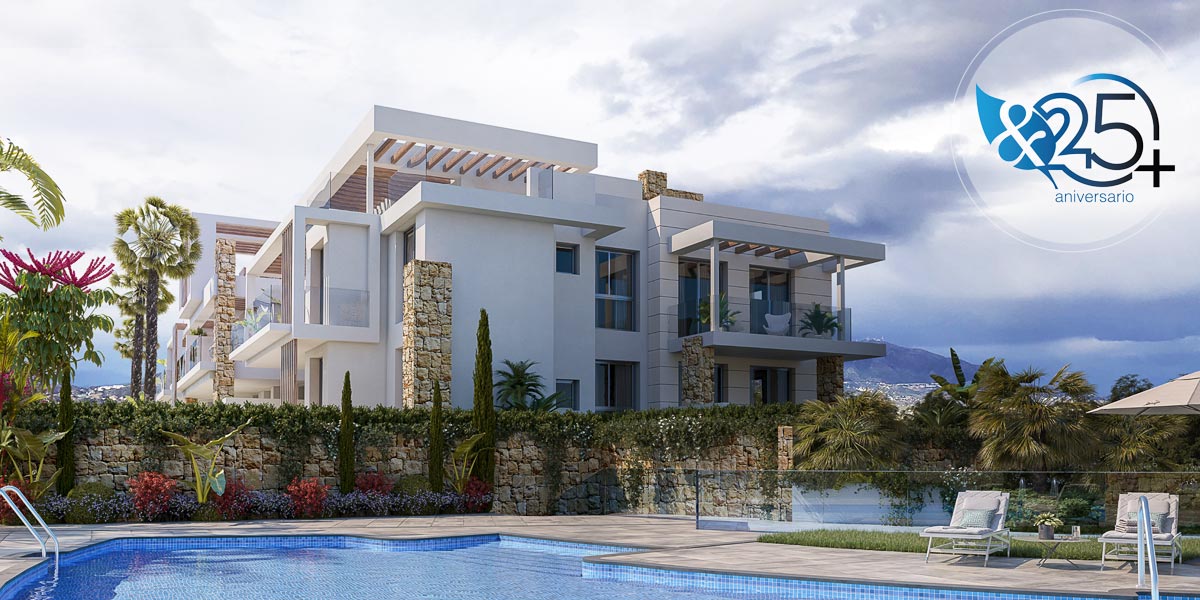 We are passionate about architectural projects for large residential complexes. Being able to create so many different rooms in a single location with their own characteristics and needs, makes them a challenge, where the use of all our knowledge and experience acquired over the years, are the reflection of a building with architectural taste and according to the times.