This sumptuous modern villa in Los Monteros impresses with its own style and design. Bold ideas and lines, full of details designed by González & Jacobson Architecture. It impresses with its night view and adequate lighting.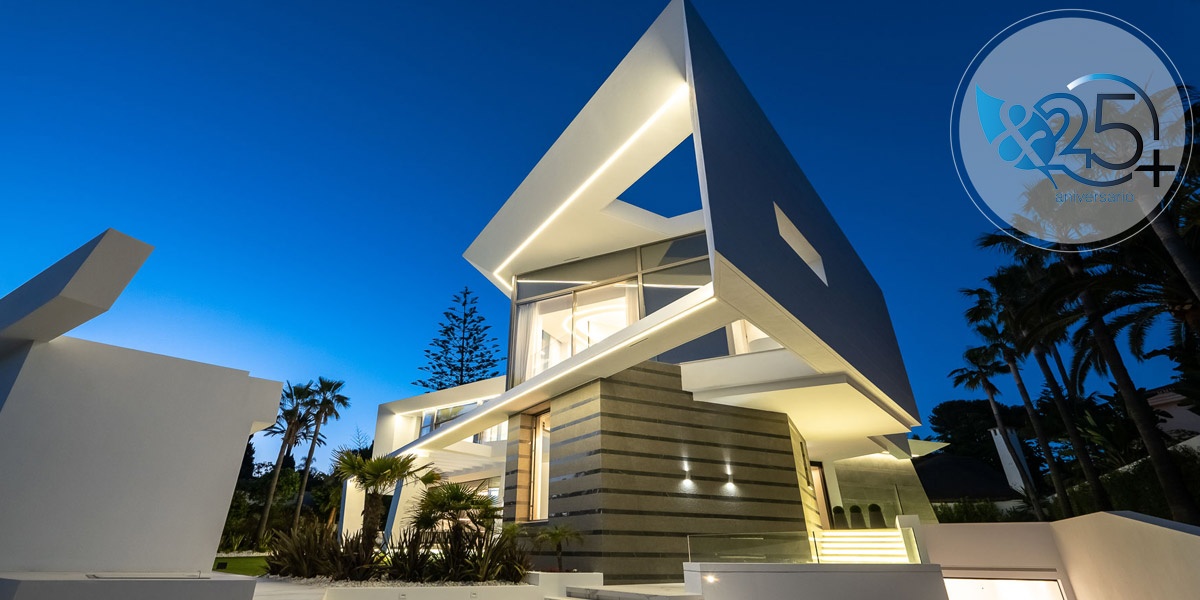 Lighting in the exterior areas of the house is of great importance. Whether it is the facade, the garden, the social areas of the villa, the main entrance or another space, they will need adequate lighting to fulfill the purpose pursued: to create places where we want to feel comfortable, safe, provide welcoming environments and warm, highlight the design and aesthetics of a particular element or simply give it prominence.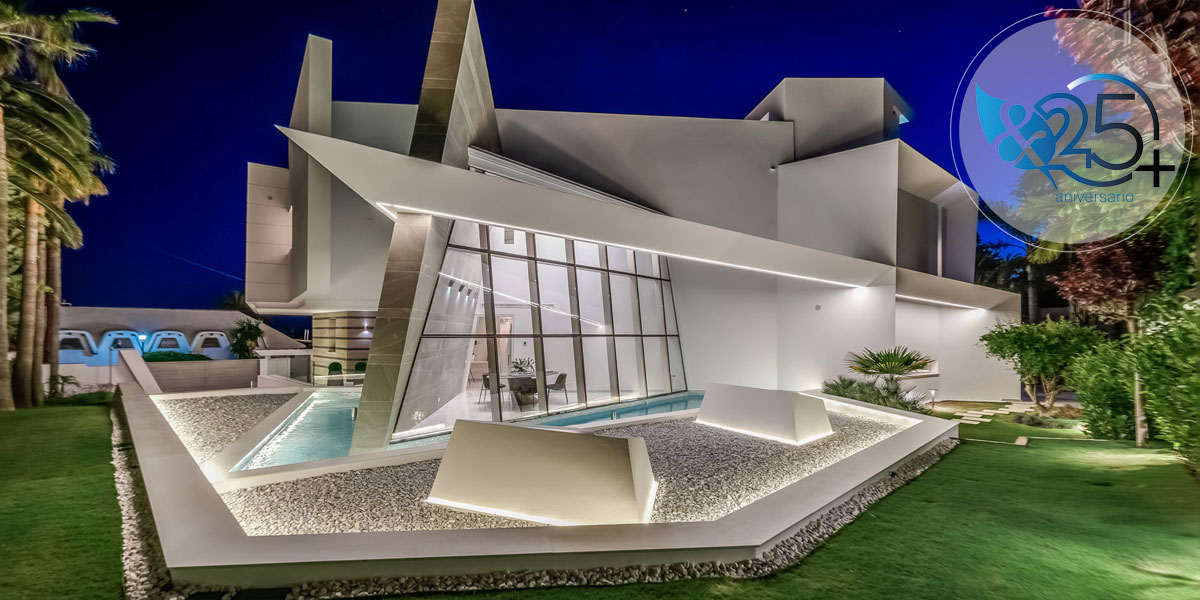 How can we manage to cover all these aspects? Wall lights, spotlights, luminaires, are some of the options available to create exterior lighting with style and good taste.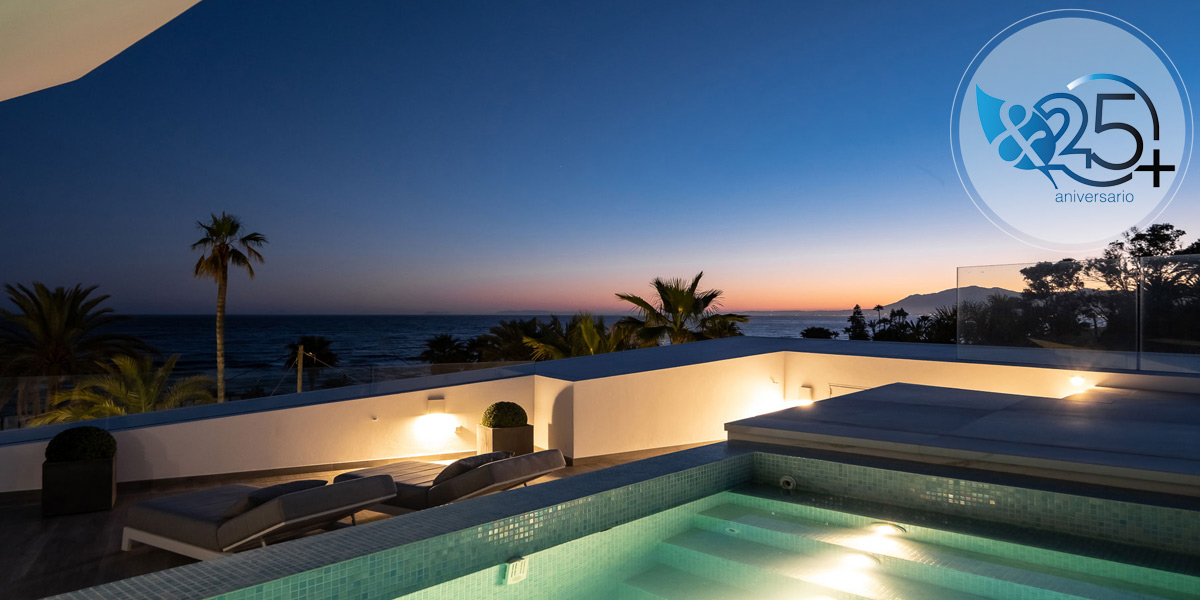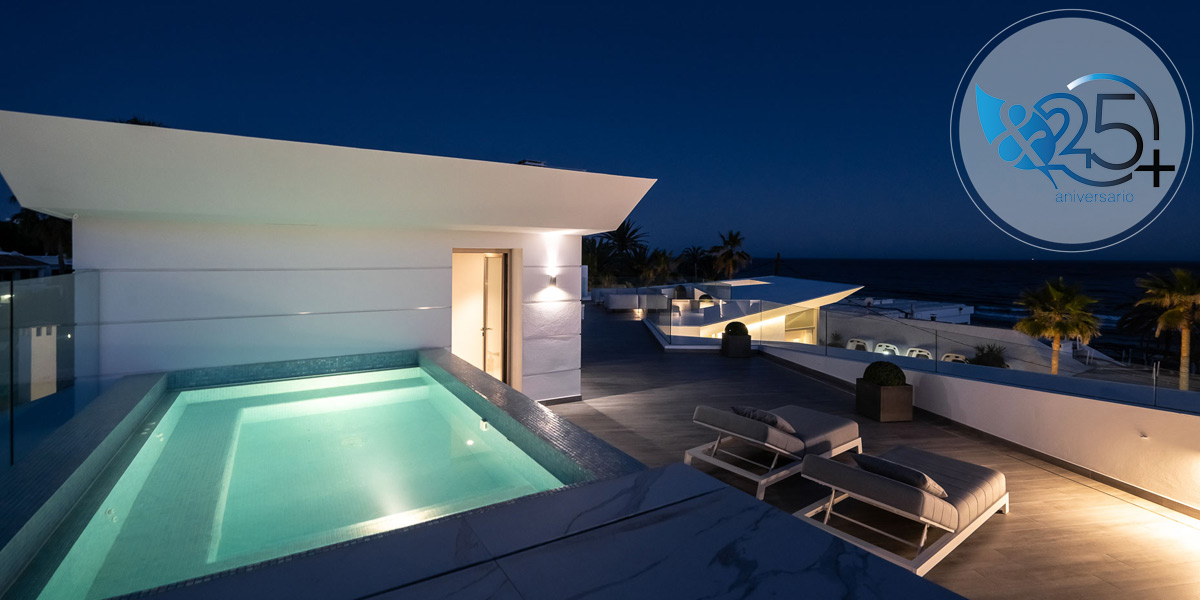 Like all the components that are part of an architecture project, the lighting for the González & Jacobson Architecture Studio is an aspect like all the others that does not escape it.
In modern villas and residential complexes in areas such as the Costa del Sol, Malaga, where good weather reigns all year round, excellent lighting for outdoor rooms is essential, it will make users enjoy these areas enormously, the nightlife and of the spectacular sunsets.