González & Jacobson Architecture develops contemporary designs with their own identity for two homes located on the La Cala de Mijas Málaga golf course.
The warmth in the design is always present, without giving up the elegant and timeless, intimate but open spaces that interact with natural light.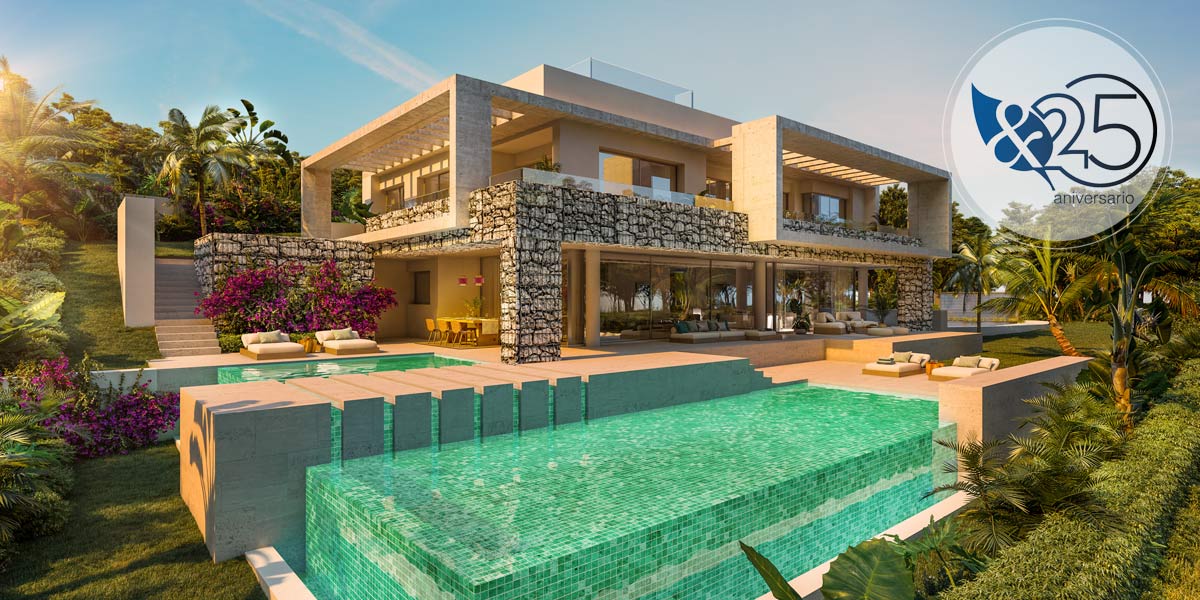 Luxury homes, designed according to the desires and needs of their owners, imagining what their day-to-day would be like in the different spaces, coexistence, air circulation, intimacy, sounds, etc. In short, there are many details and considerations that arise when representing a design and it is perfectly suited to the wishes of our clients.
We leave you with the first images of the houses.
If you have a housing project in mind, do not hesitate to contact our architecture studio in Marbella, we will accompany you throughout the process. From the beginning of the design to the completion of the work.