González & Jacobson Architecture creates avant-garde design of straight and orderly lines with a sumptuous touch for a villa at La Cala Resort in Mijas, Málaga.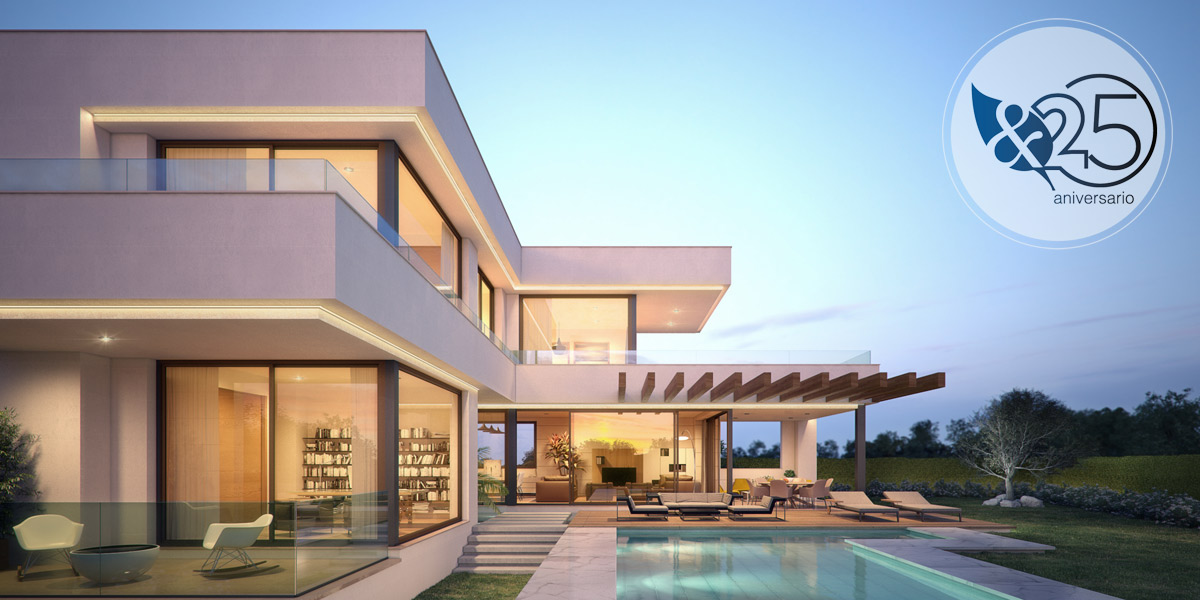 Full of details, large windows in the bedroom areas and main rooms of the house let in natural light, allowing the colors to blend in and speak for themselves.
Singular spaces, a fusion between aesthetics and use. A success for this modern villa on the Costa del Sol.