González & Jacobson Architecture presents Plans and Design Concept Sketches for a Villa in Marbella.
The González & Jacobson Architecture Studio in Malaga, with this design, meets the objective of maintaining a balance between the spaces, so that the users of the villa feel freedom and find alternative ways of living in the spaces.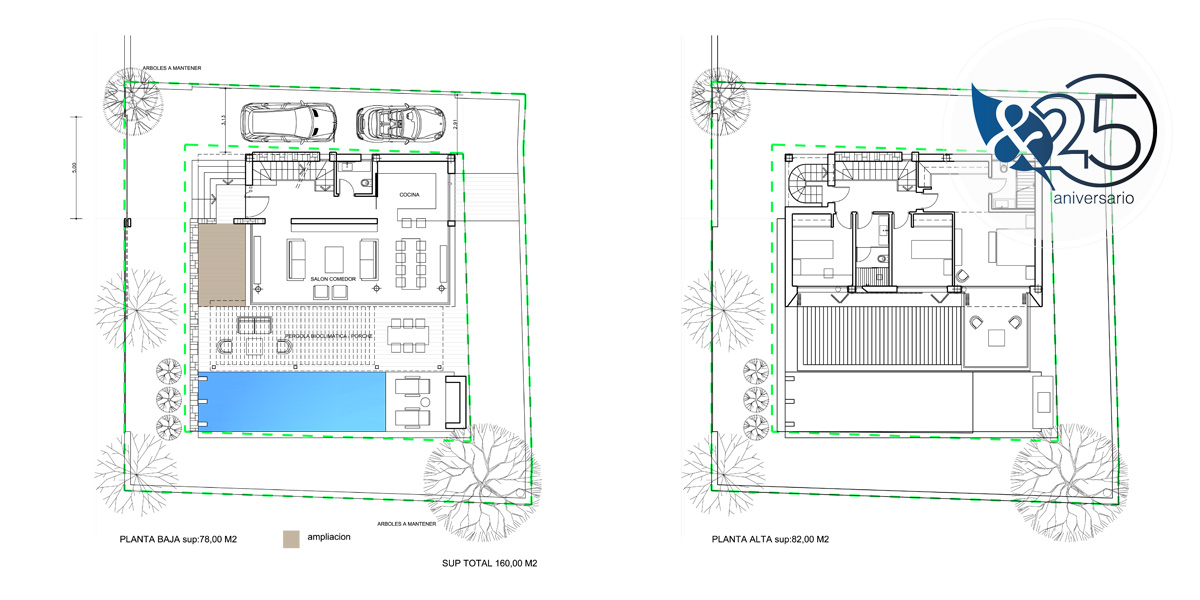 The limitations that a project may present, González & Jacobson Arquitectura sees as strong points to develop their creativity and present solutions for the benefit of the building and the requirements of their clients.
We attach Drawings of the two floors with their distribution approach, which will constitute the integral area of the house.