AEDAS Homes together with González & Jacobson Arquitectura have developed design, sustainable and innovative homes for VANIAN GARDENS. A place to dream and fully enjoy a lifestyle under the sun. Private and common spaces that will be filled with moments and stories of rest and fun.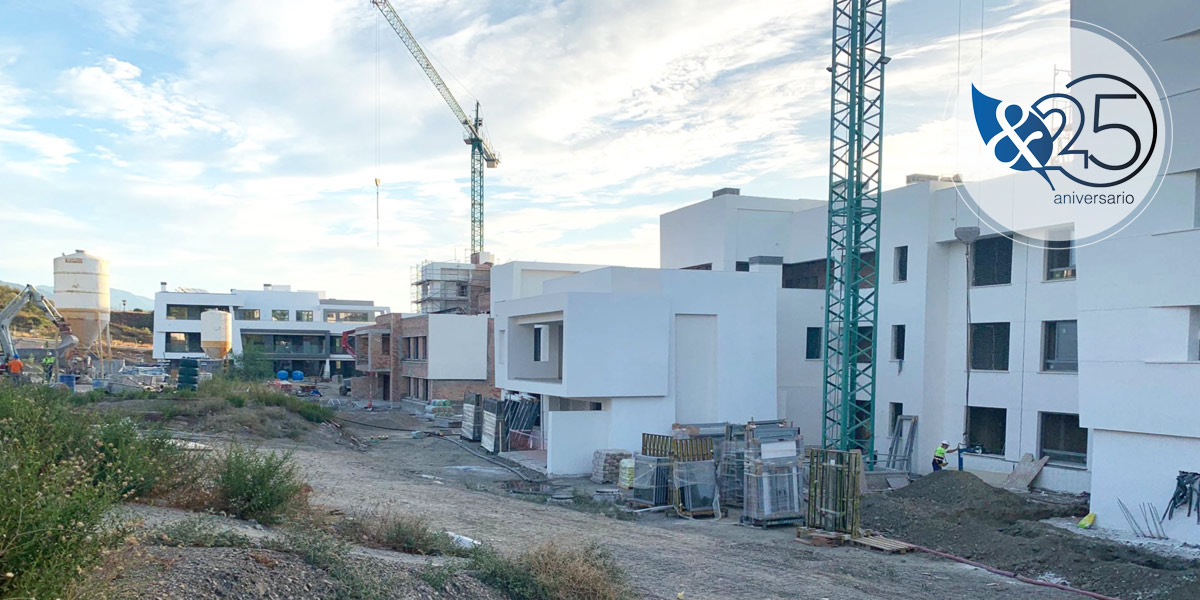 Homes that look outwards with their own style, excellent materials in their finishes and all the comforts for their inhabitants.
This second phase, made up of 92 dwellings, presents a high percentage of execution. With the direction and supervision of the team of professionals at González & Jacobson Arquitectura, the residential project continues its course and progresses.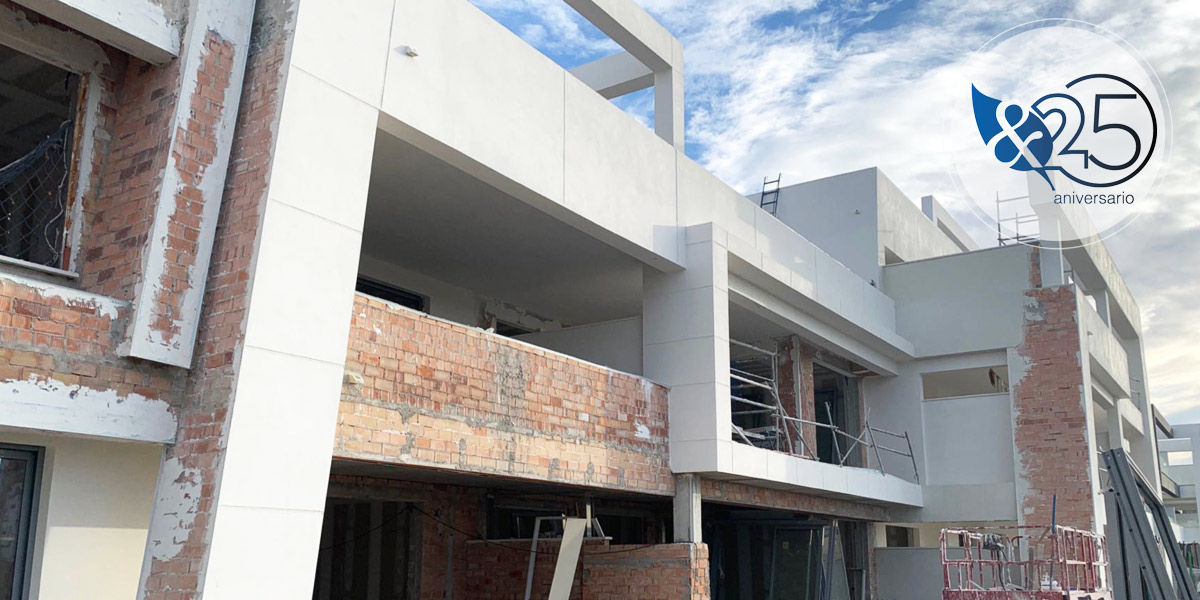 Work is underway on the southernmost blocks with particular emphasis on the common pool areas. Works such as: assembly of cabinets, placement of metalwork, exterior and interior painting, flooring of common areas and placement of exterior ceilings, installation of Pladur and assembly of elevators are those that are being developed in various blocks of the project.