González & Jacobson Arquitectura designs for a plot in the Los Monteros Urbanization, located about five kilometres from Marbella, towards Malaga, on the second line of the beach, a Villa for residential use of about 560m2 useful, consisting of a Basement, Ground Floor, Ground High and Covered.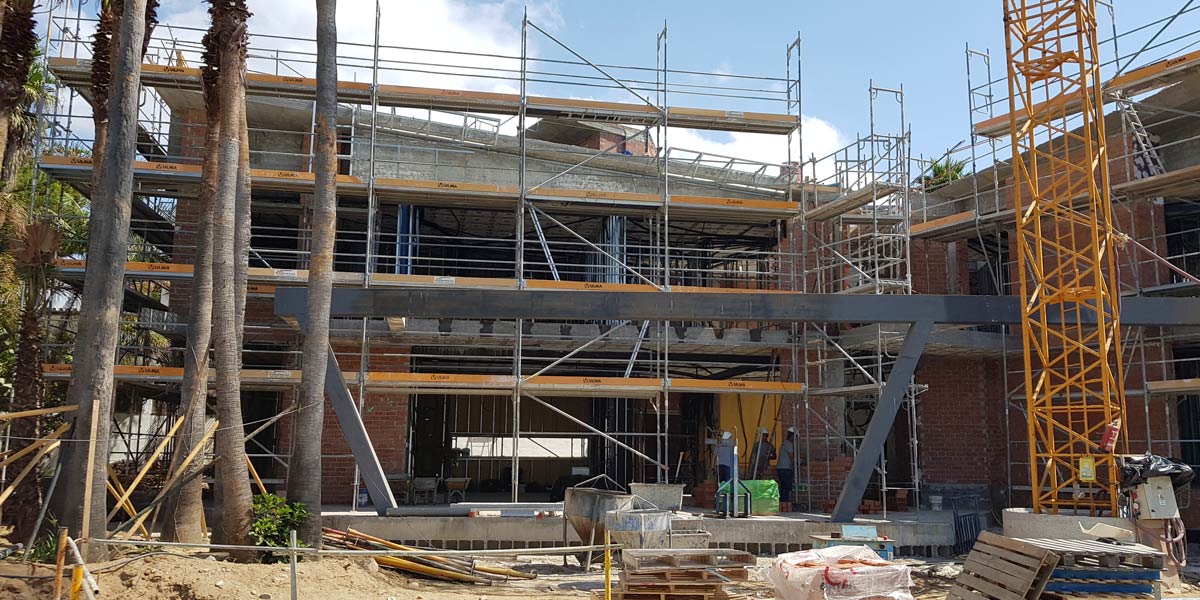 Do you want a design for your house and do you need an architecture studio to accompany and guide you throughout the process? González & Jacobson Arquitectura with its extensive experience will assist you at all times, they will know how to perfectly interpret your needs and requirements and beyond. They will know how to give it that special touch, distribute the spaces in the best way and take advantage of the resources of the plot and the area that surrounds it.
Casa Clip is under construction. Installations continue to be carried out and the cellular concrete has been placed on the covered and 1st floor.
A spectacular home designed to the taste and demands of its owners.