These sketches for a Villa in Zagaleta were made some time ago but with them we want to show you how it all begins. You can imagine the final result, although this is the beginning of everything, from the initial idea. Modifications will arise until the final design is reached. Something can be seen and surely the result will be a spectacular luxury modern Villa.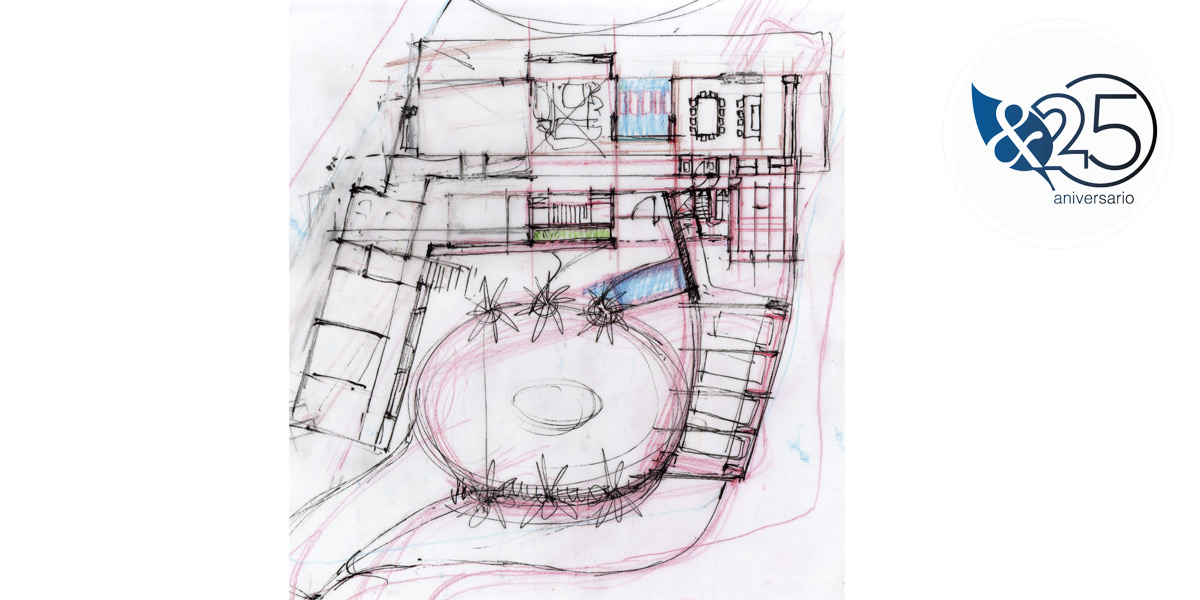 The González & Jacobson Architecture Studio develops and uses this magnificent technique for the architect, with which he represents and translates, freehand on paper, the idea or concept that his mind is generating for the project practically immediately.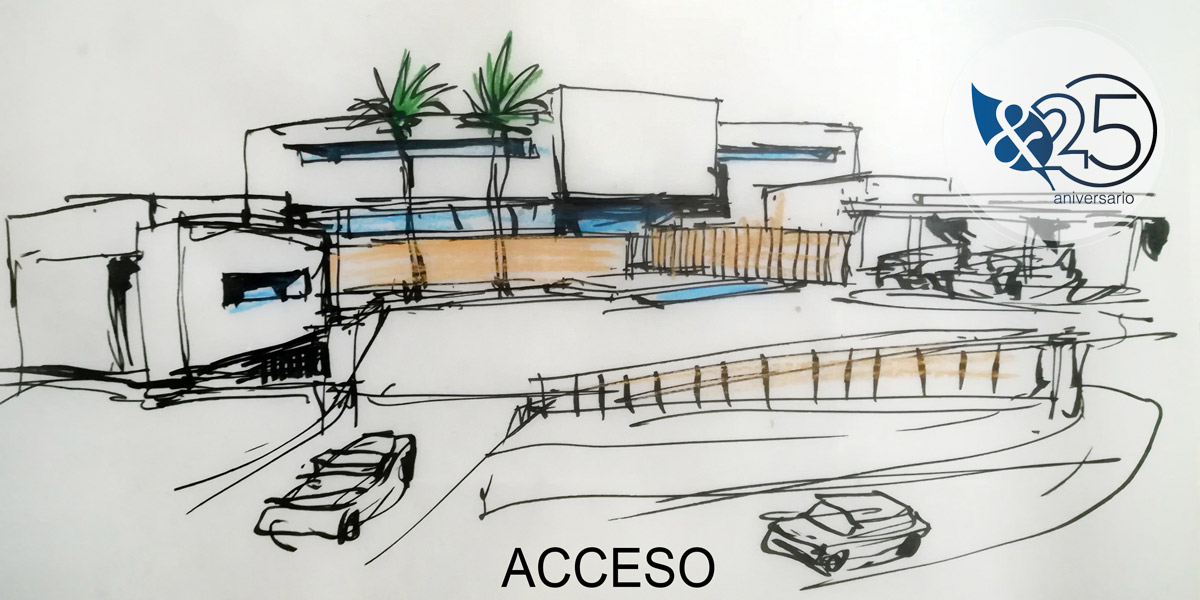 The outline of the primary idea is the ideal synthesis to represent your architectural idea. The deepest and most substantial is reflected in it, without getting lost in the beauty of superficiality.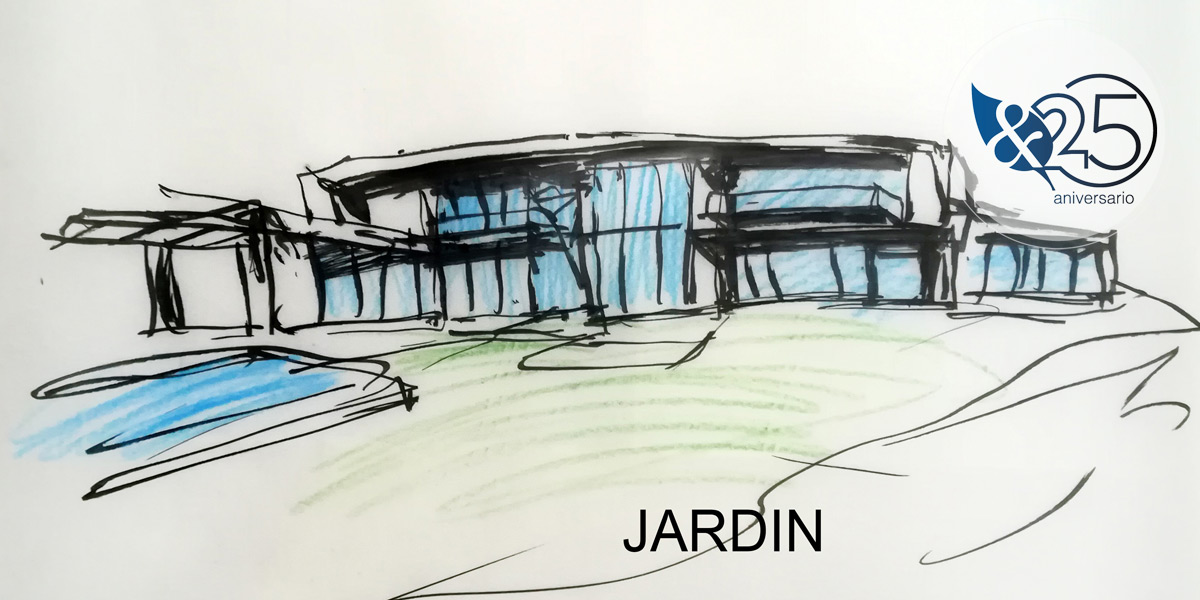 The sketch freely expresses creativity beyond the reality of dimensions. They are not final drawings.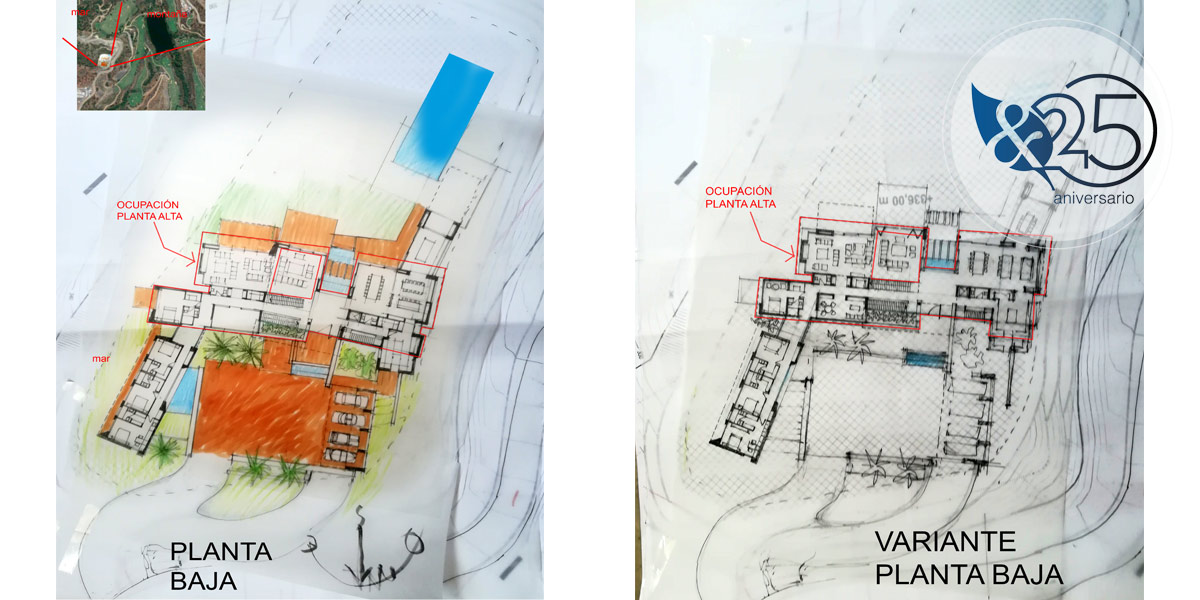 And speaking of La Zagaleta, one of the most luxurious real estate complexes in Europe, with an area of 900 hectares of mountains, spectacular green areas with incredible views of the Mediterranean Sea, it is a place where some of the greatest fortunes have their homes. of the world.
Designing a villa for a piece of land in Zagaleta has its challenges. It has innumerable requirements, from those proposed by its owners, such as those required by the urbanization itself to maintain its exclusivity, commitment to sustainability and the environment.
At González & Jacobson Architecture we are always ready and happy to take on the challenges that arise. It is what we are passionate about and we know how to do best.