At González & Jacobson Arquitectura we don't stop. Creativity and the emergence of ideas is always in motion. And so it was with this design concept for a luxury modern detached villa on the beachfront of Marbella, Malaga. Ideas flow and when inspiration touches us, the results are reflected in spectacular designs.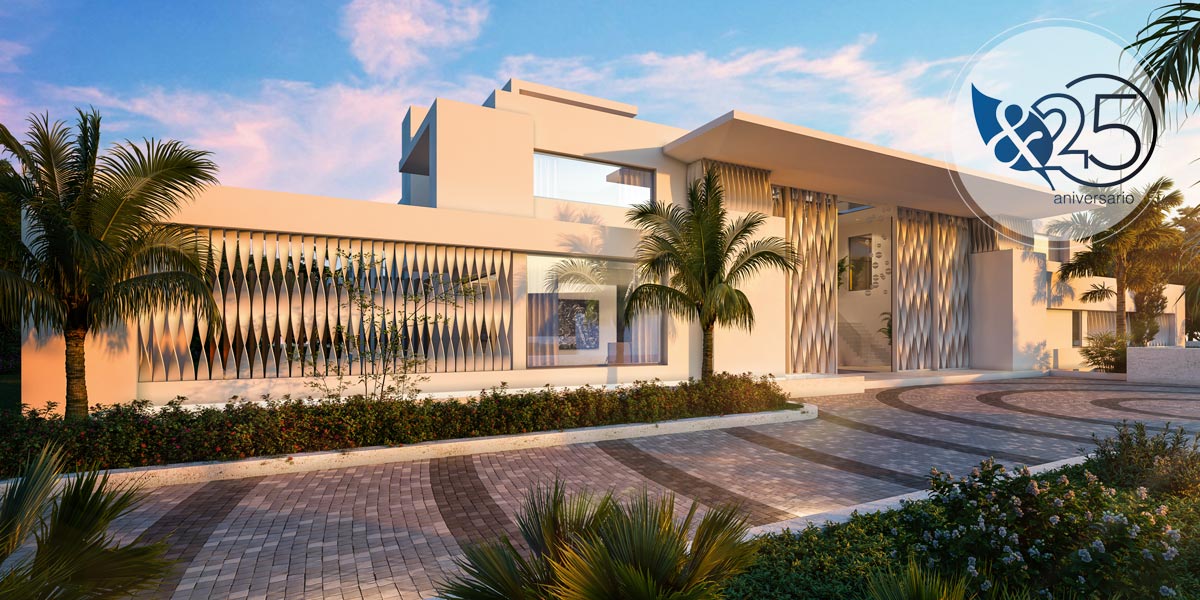 We share with you the first conceptual images of this contemporary villa with 8 rooms and more than 1,000 m2 built. A real luxury that will have the most up-to-date domotic facilities and services, in addition to its respect for the environment with the optimization of sustainable resources.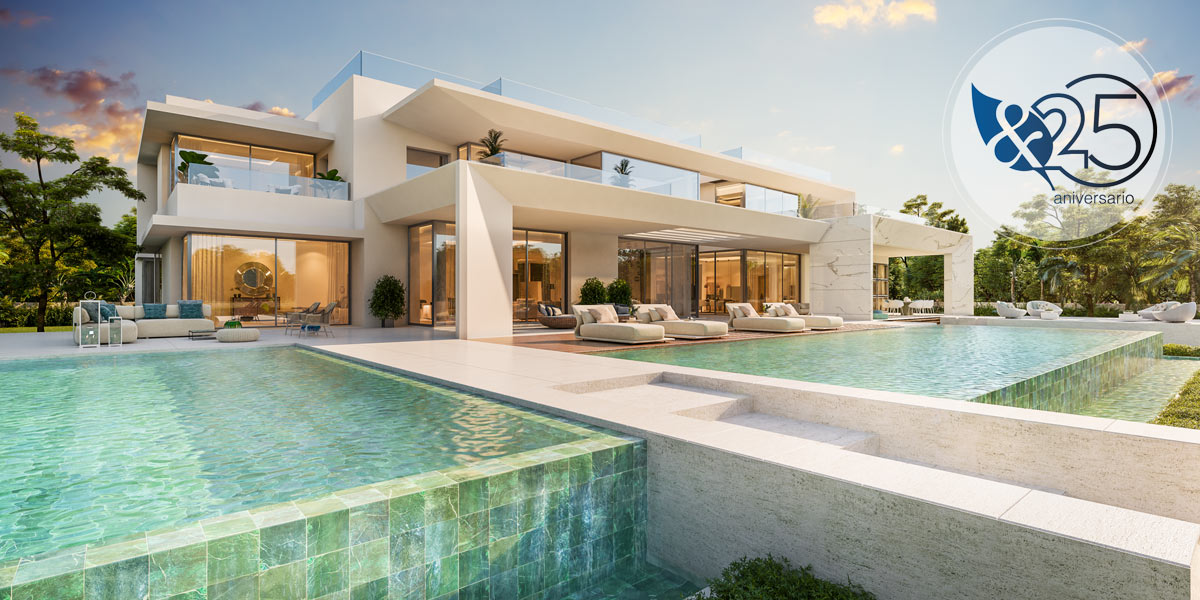 The impressive social areas, terraces and infinity pools will undoubtedly make this contemporary villa a meeting place par excellence for friends and family. How to give up or not get caught up in these spaces full of charm and all kinds of details.