The González & Jacobson Architecture studio established in La Costa del Sol, Malaga a few years ago, celebrated its 25th anniversary in 2020 and in honor of that trajectory and the projects undertaken, has wanted to refresh and show you some of them.
Innovative designs that constantly evolve, while providing harmony in space and proportions. Their design proposals are special, offering a harmonious balance between aesthetic beauty and optimal functionality.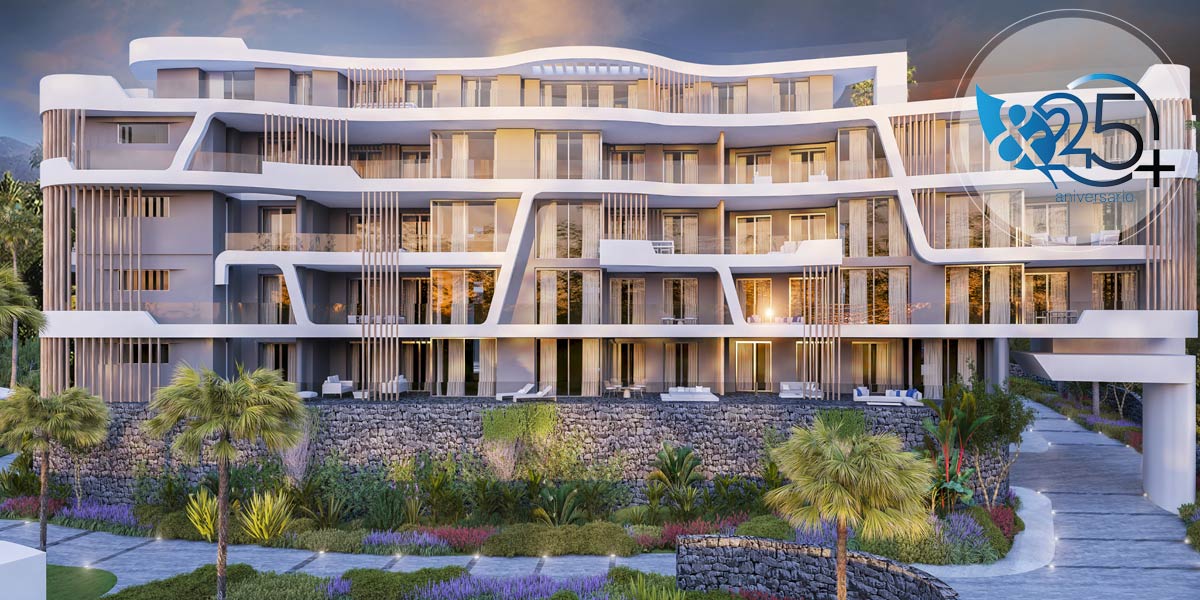 We hope you like it as much as we do, the project presented a few years ago for the ideas contest: Asentia Residential Complex in Riviera del Sol, Malaga.
We understand by a residential complex a real estate development made up of a group of single-family homes, multi-family homes or buildings erected on a plot of land that share areas and services for common use, conceived within the same comprehensive project, with the same identity, style and finishes.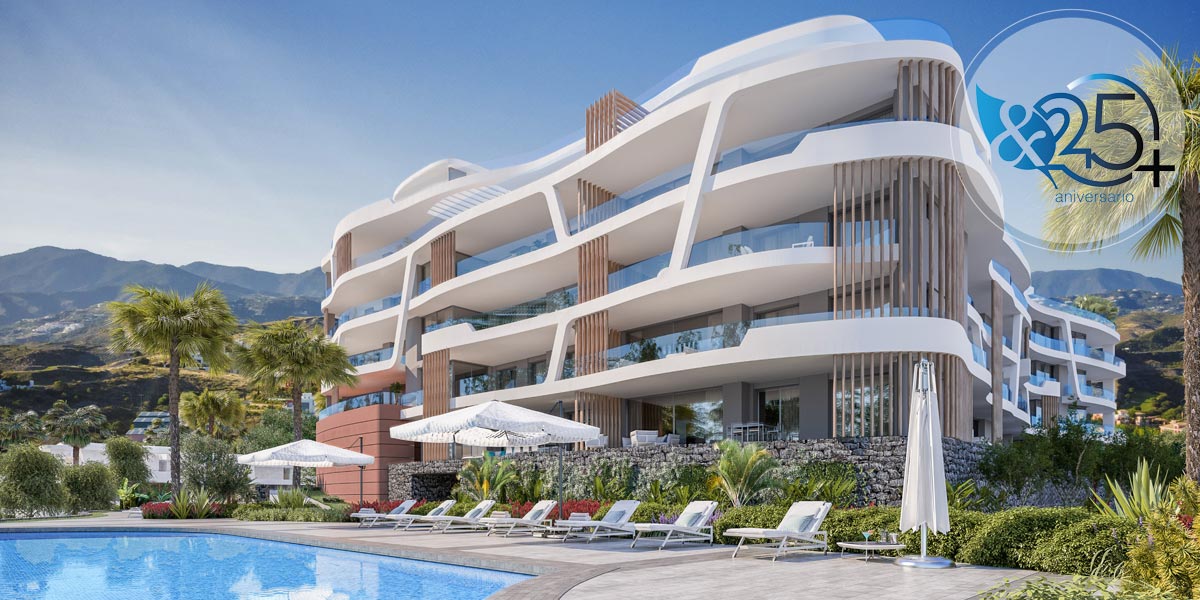 On a plot in the Riviera del Sol Urbanization, in Mijas, Malaga of 25,013 m2, with a maximum permitted building area of 29,015.08 m2 and a maximum permitted occupancy (45%) of 11,255.85 m2, 6 Blocks of contemporary design are proposed. Five practically (1,2,3,4,5) with the same characteristics and 6 in the form of a "V". A slight movement of waves that generates a dynamic volume appears in the structure of the facades of each block, giving it fluidity. Structures that collaborate with the desire to improve beauty, sustainability and respect for the environment.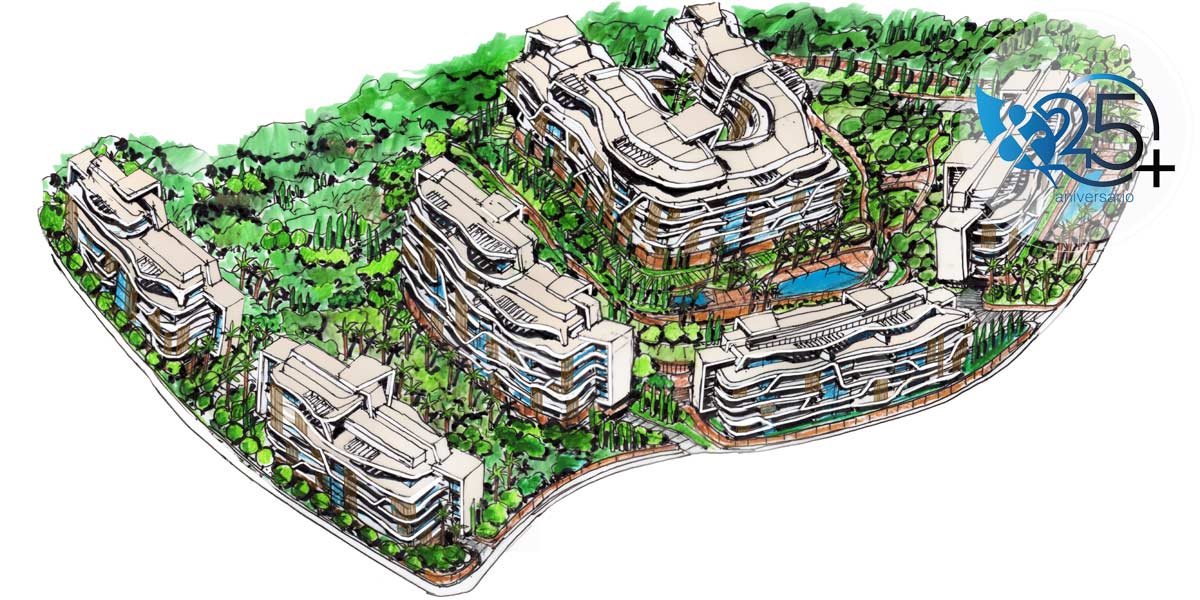 This type of real estate development projects are a great challenge. Thanks to the team of professionals that accompanies our architecture studio, to our extensive experience and professionalism, we continue to undertake each new project with enthusiasm and enthusiasm. Committed from the first moment with each step of its construction.