This villa in Rosario, Marbella, Costa del Sol is definitely spectacular and sensational. A modern detached 268m2 single-family home with a heavenly pool that reflects the philosophy and design of the González & Jacobson Architecture Studio.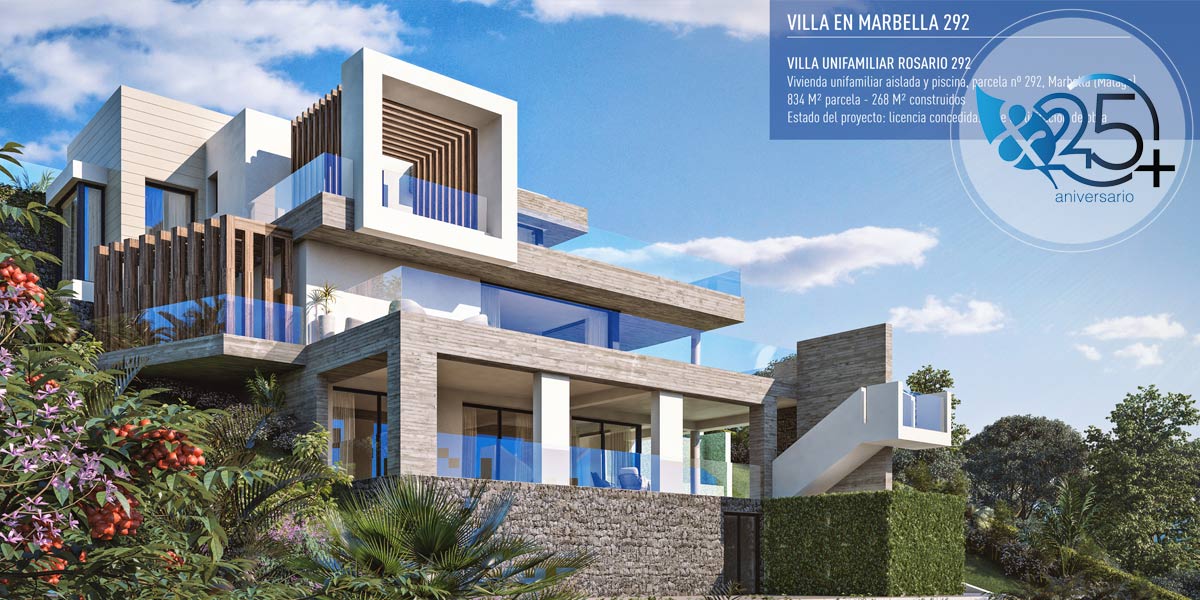 Rooms full of creativity, soft, calm and warm tones blend together and speak for themselves. The choice of noble materials makes daily coexistence a pleasure for the senses.
Would you like a design like this for your home? We will design the house of your dreams according to your needs and requirements. Creating is our passion. We unite our talent with creative imagination to create avant-garde designs, a fusion between aesthetics and use.