Miradores del Sol, a residential project with the seal of González & Jacobson Arquitectura located in Estepona, seeks the contrast between the different volumes. The large cantilevered terraces, porches and slopes manage, from simplicity, to give the whole a sober character while endowed with a contemporary and up-to-date appearance, according to market demands.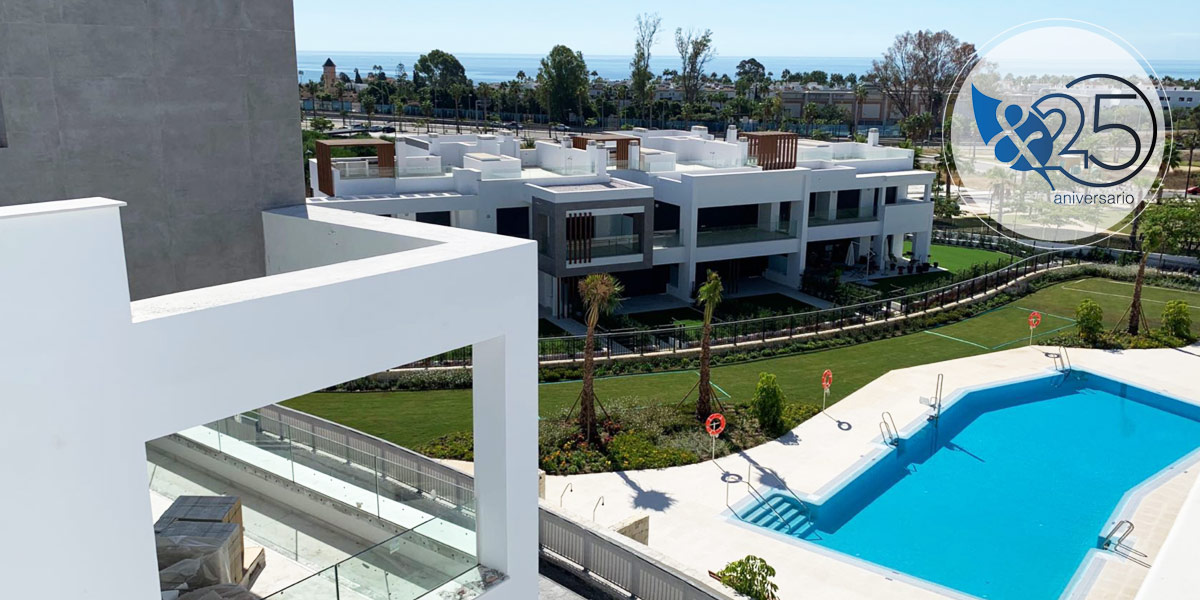 The building rises above the urbanization, adapting to the orography of the land, allowing views of the sea line from different levels, with the pools in the center, creating an environment for the complete enjoyment of the complex.
The coating of the main body, plastered with cement mortar and plastic paint suitable for exteriors, presents a combination of white and gray colors. Colors that provide a unique character of modernity, highlighting its shapes. Some volumes of the building are highlighted by placing a ceramic cladding and in specific areas imitation wood pergolas will be placed.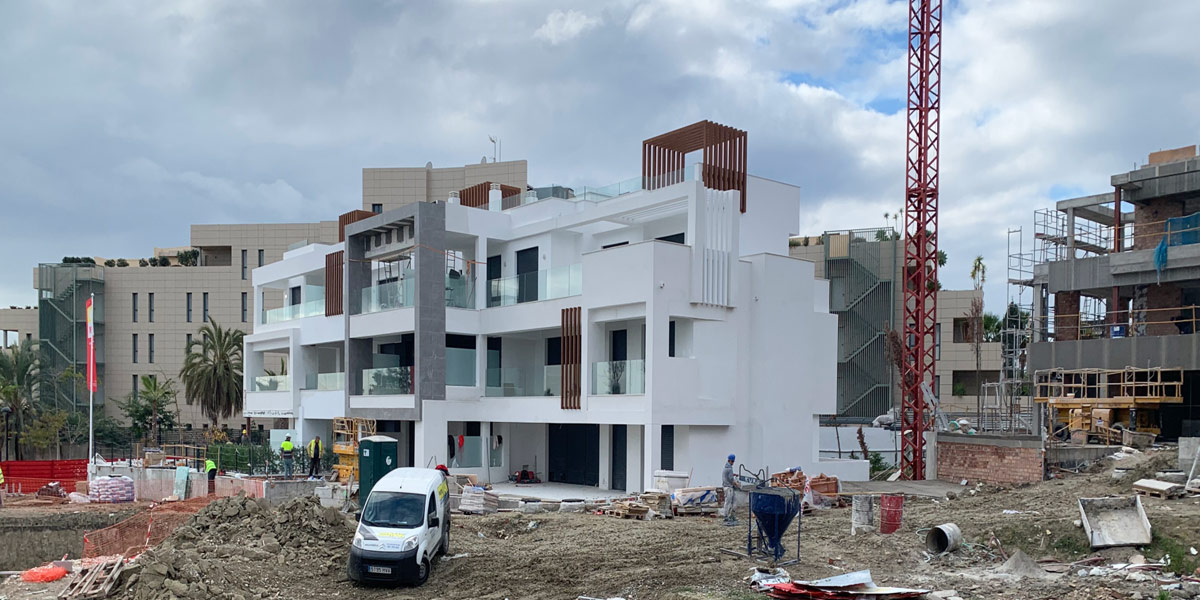 All these areas are always surrounded by a great variety of trees and landscaping, giving it a special character.