González & Jacobson designs the new offices of NVOGA II.
We continue to present images of this total reform.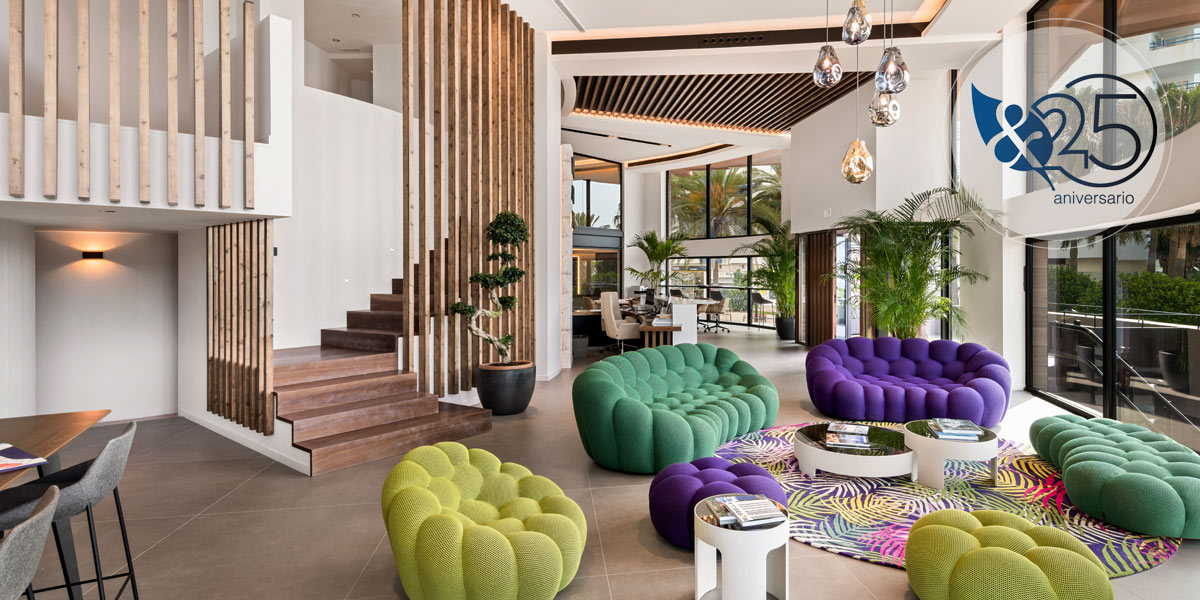 The end result has been a success. Modern and elegant offices, state-of-the-art with the latest technology and amenities at the service of all its professionals, suppliers and clients. Comfort, style and total productivity.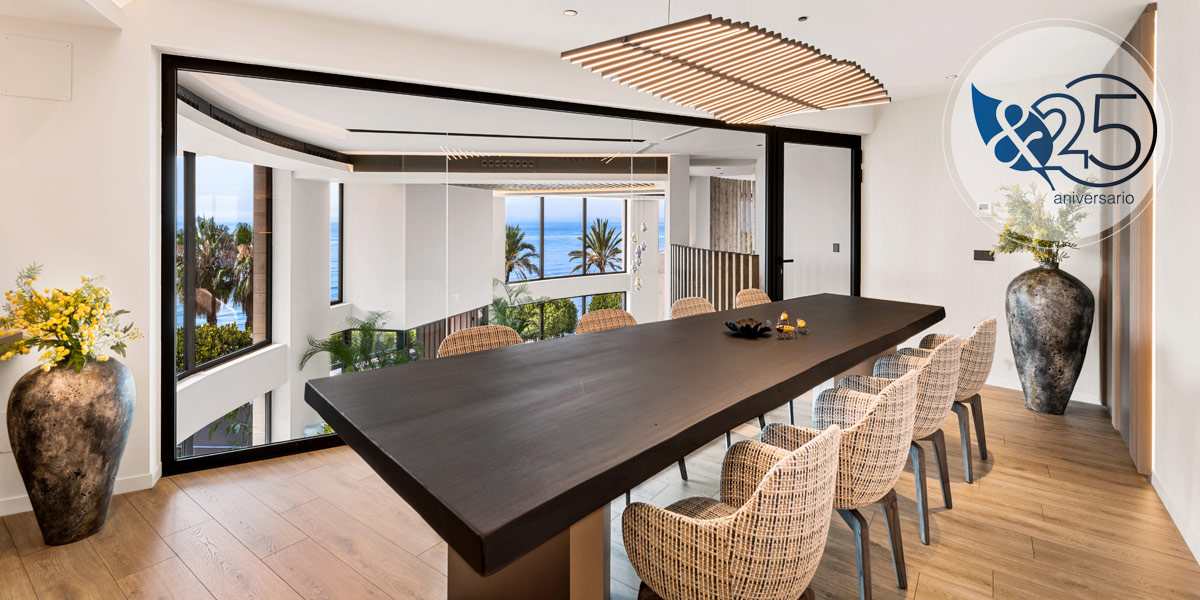 The color combination becomes a game, but the feeling of what you want to convey prevails above all. The texture of materials such as wood, end up giving life and character to the spaces.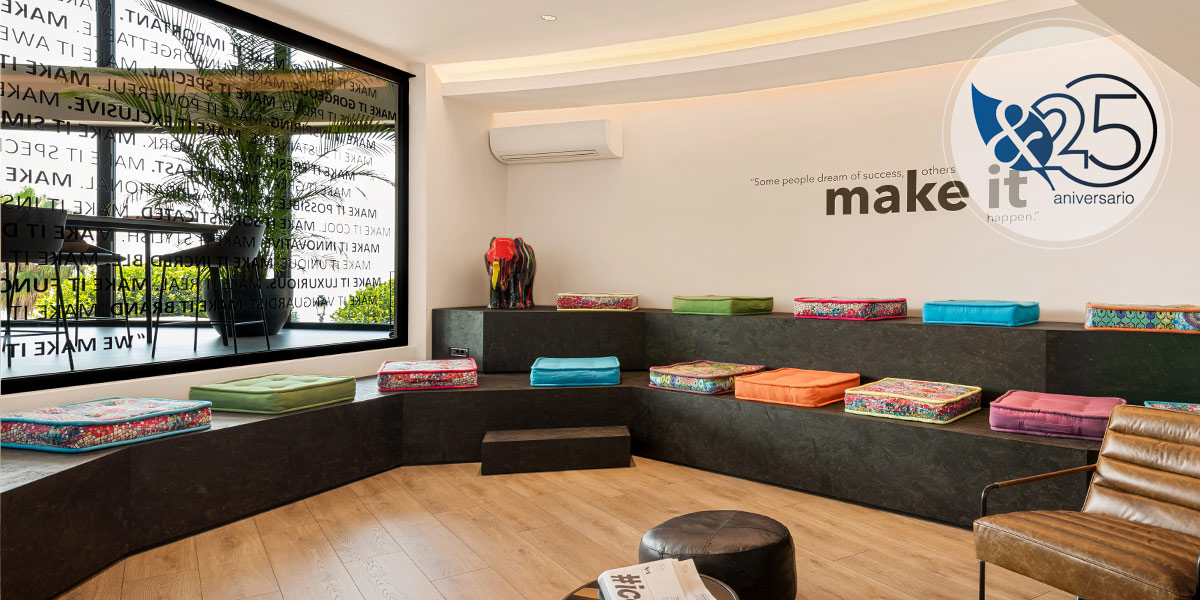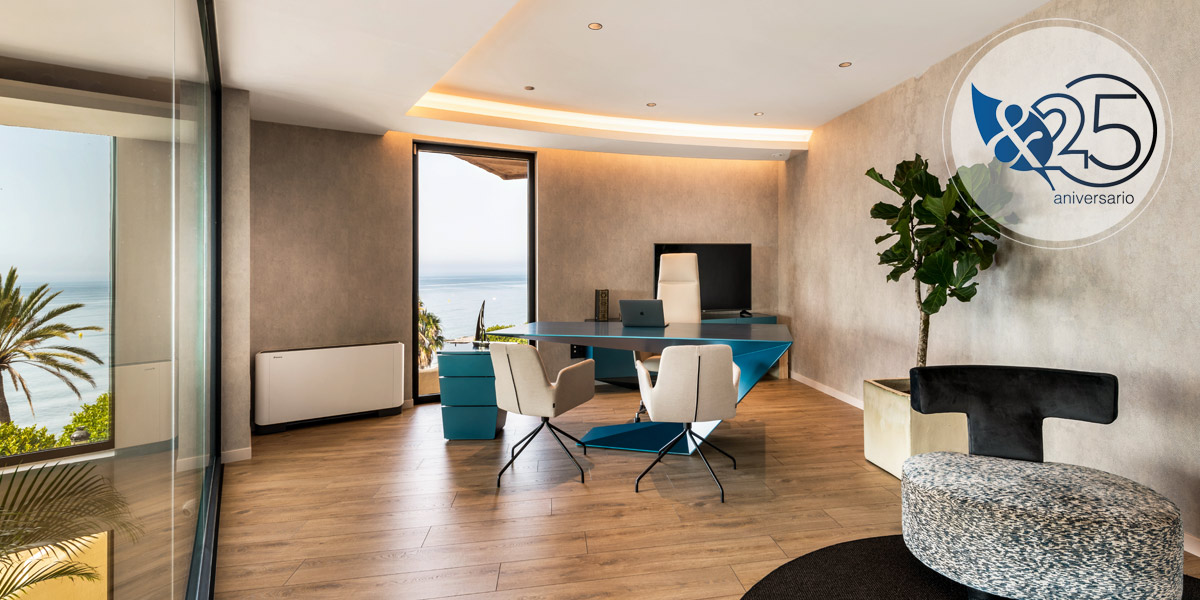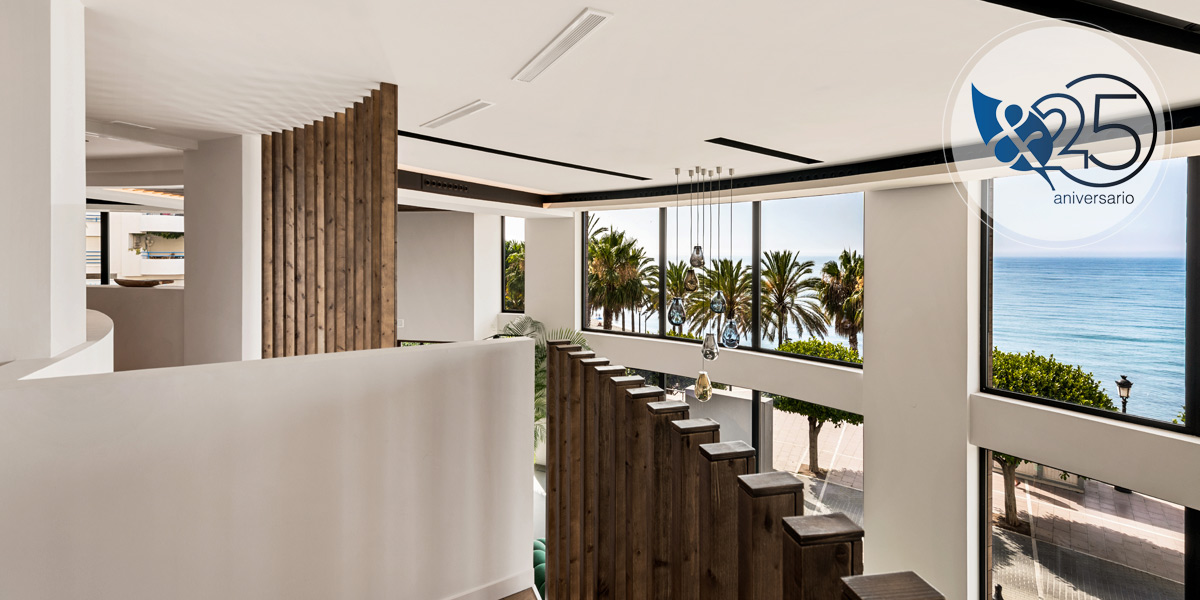 The González & Jacobson Architecture studio, dedicated to the design and construction of residential, commercial and institutional projects, is innovative, provides solutions and understands creativity as the ability to respond to the program and context of each project. Each project is a unique challenge, dominating it from its beginning to its completion.
González & Jacobson Arquitectura turns projects into reality. Dare with reforms like these.