As you well know, González & Jacobson Arquitectura is developing Vanian Gardens in Estepona, Malaga, a modern and ambitious real estate complex that is in the final stretch of works.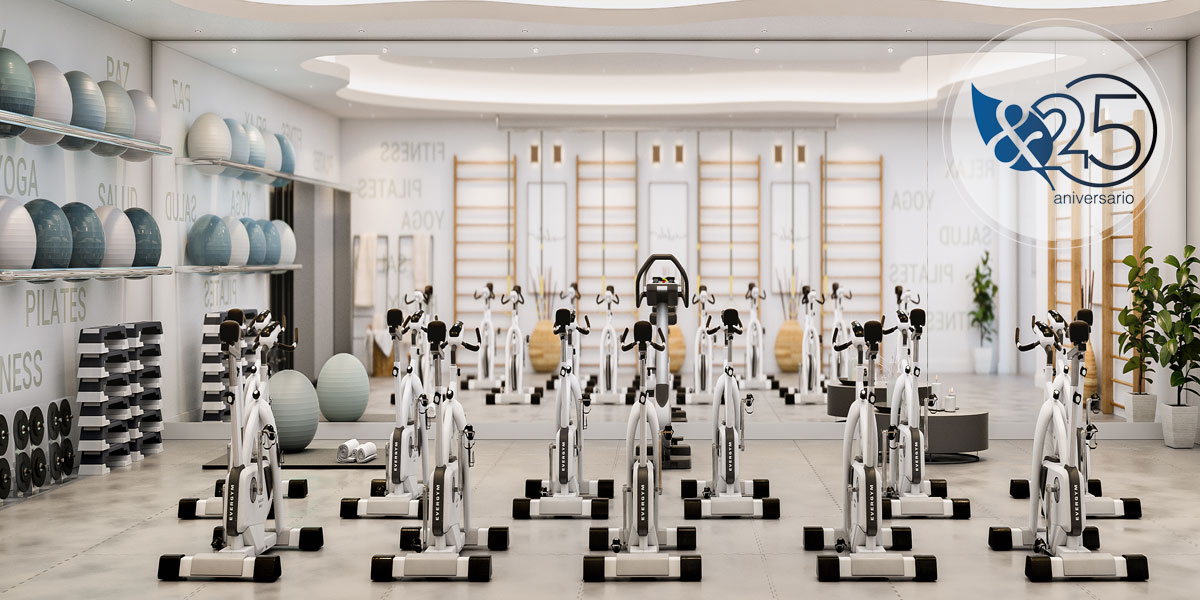 It will not only be your home, it will be a place of coexistence and enjoyment for all the advanced services adapted to the new reality that it will offer: Work & Fun area, gym and spa, teleworking areas, swimming pools, gardens, etc.
We show you the designs of all those areas that you will surely love.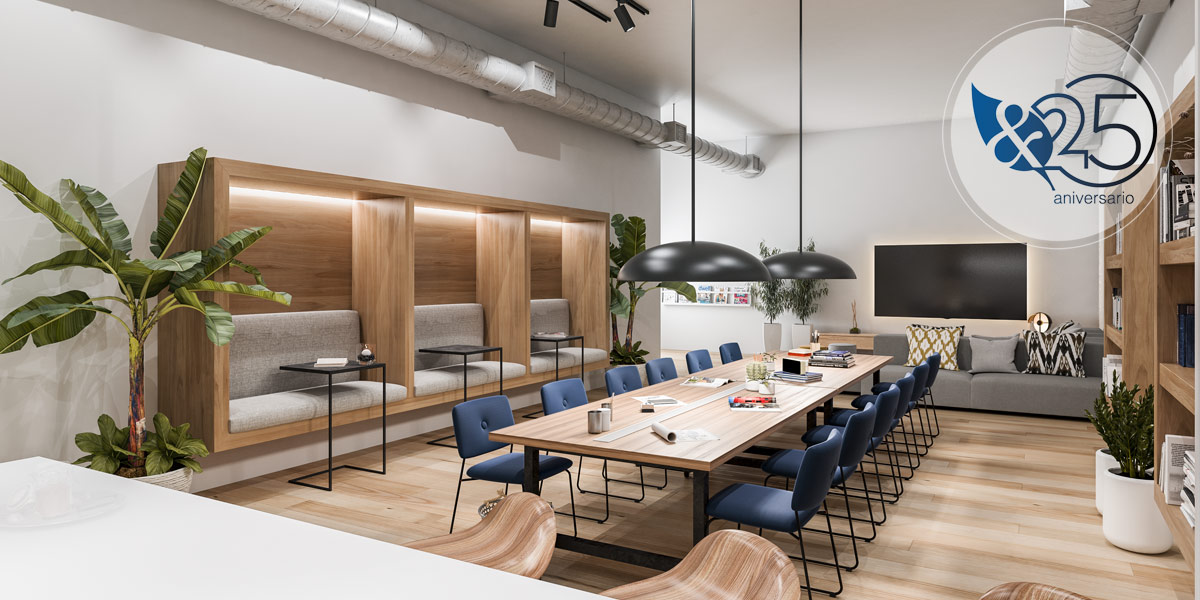 Work area enabled for all kinds of needs.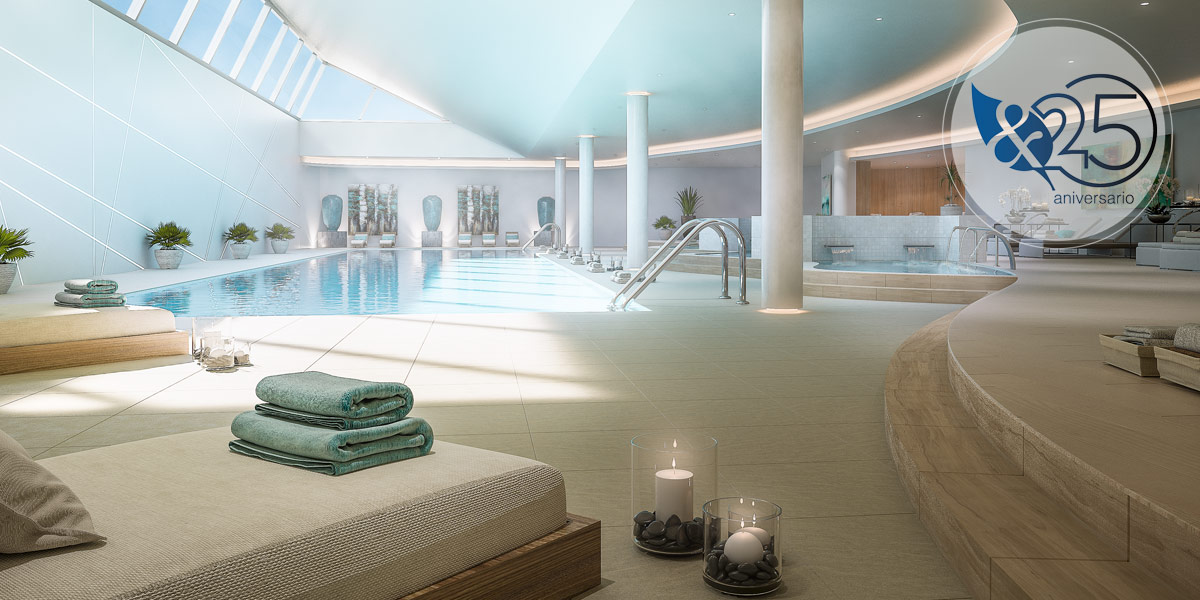 Swimming pools and Spa area to relax.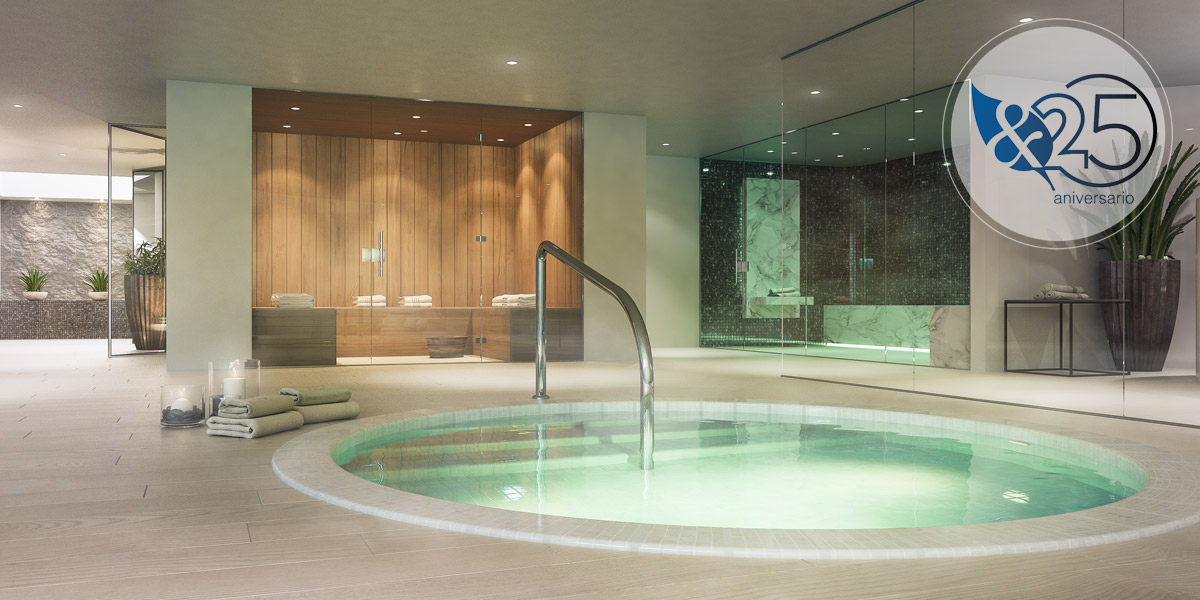 Vanian Gardens, is designed to enjoy and share a social, active and healthy lifestyle.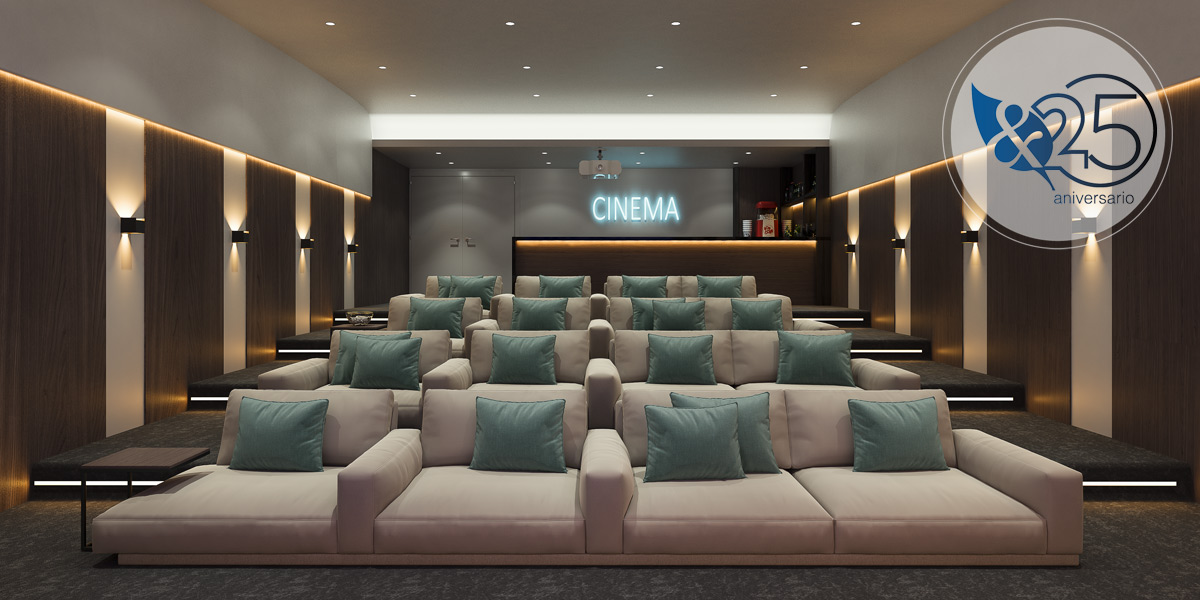 How about an afternoon at the movies in this area designed especially for it and enjoy a good movie in these comfortable seats. do you sign up?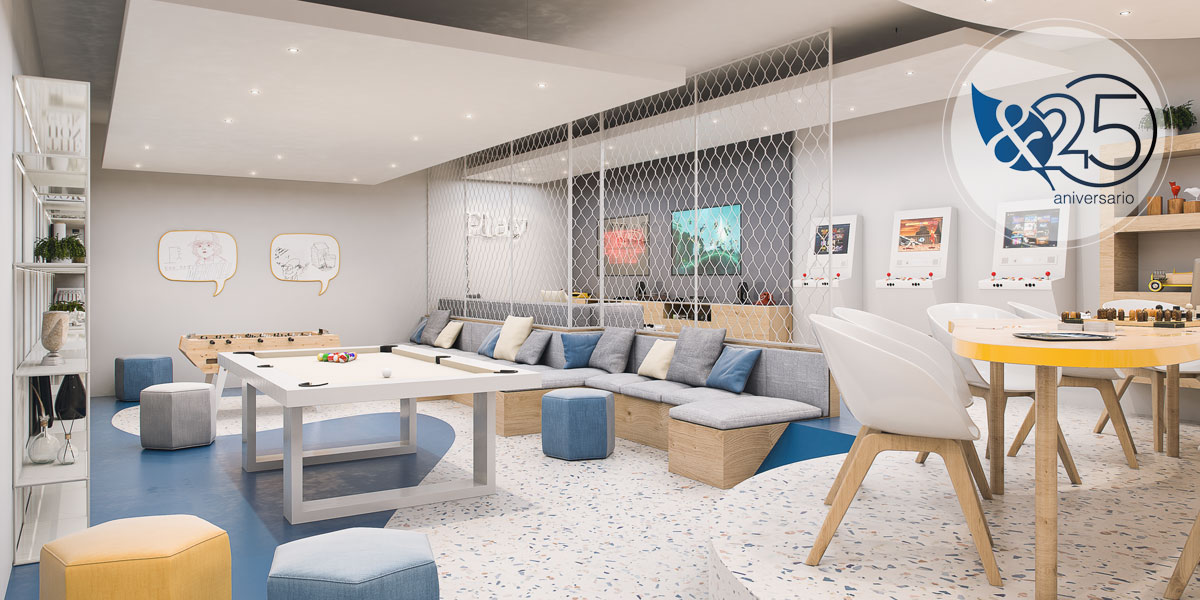 Recreation area for children and young people.