La Quinta real estate group has decided to develop a new urbanization baptized as Real de La Quinta, in which it intends to raise about 1,600 homes between apartments and luxury villas in a long-term project. This is highlighted by the portal Idealista with a detailed article on the project and its characteristics. Real de la Quinta will become a reference resort on the coast of Malaga. In front of the mountains and with panoramic sea views.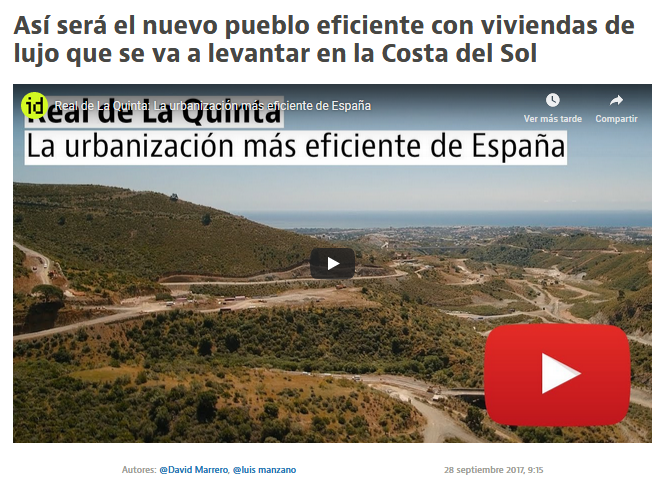 OLIVOS in Idealista
The Real de La Quinta project begins with a first phase, OLIVOS, 90 homes designed by the studio of González & Jacobson Architecture.
Olivos combines space and light with comfort and privacy. Its elevated position, on the side of a mountain, guarantees panoramic views and makes the most of natural light. Houses with sustainable construction and maximum resource efficiency.
More details about the development on www.idealista.com