OLIVOS – REAL DE LA QUINTA
We have started with the presentation of Olivos, in Real Urbanization de La Quinta, Benahavís – Marbella, the new project in which the team of González & Jacobson Architecture is immersed and whose commercial launch took place last week.
Real de la Quinta is a 200-hectare estate in Benahavís – Marbella, with a personalized construction of villas and apartments carefully distributed around a hotel, restaurants, shops, golf course and academy, equestrian center, spa, orchards and a sports lake. It is a mixture of tradition, nature and modern world.
Olivos is located in this environment. A set of 12 buildings with apartments of 2 and 3 bedrooms, surrounded by manicured gardens, swimming pools and recreational areas.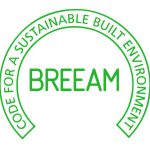 A design that optimizes light, space and views, with sustainability as an objective, providing the best of tradition and modernity and which aims to obtain the BREEAM® certification.
Due to this, Real de La Quinta is called to be the first urbanization in Spain to obtain the prestigious BREEAM® certificate (Building Research Establishment Environmental Assessment Methodology), is the most technically advanced method of evaluation and certification of sustainability in and leading construction.
Breeam certification helps to improve the level of building sustainability in Spain by promoting the best practices and technologies available on the market.
In the images shown, you can appreciate how the buildings have been projected on the plot, the location of the Urbanization inside the entire town planning, as well as the general location of Real de la Quinta in the Mountain Valley of Marbella and the impressive views.
Olivos project combines space and light with comfort and privacy. The buildings have no more than 3 floors and have 2 or 3 bedrooms, distributed in large spaces that stand out for their versatility and integration of interior and exterior in unique environments. The project proposes the use of materials that combine tradition and modernity to offer its users maximum comfort, within the framework of respect for the environment. The scenario to be completed with the community pools and the well-tended gardens, as well as easy access to the exceptional facilities of the town of Real de La Quinta in Benahavís – Marbella.
GONZÁLEZ & JACOBSON ARCHITECTURE takes care of all the details of a project. We effort to contribute in improving the level of sustainability of building in Spain and especially in Marbella, promoting the best practices and technologies available in the market, from the start of the development, of the idea and design, the study and use of the land in question, the implementation of the different techniques and structures to be used to establish the foundations of the homes to be built, the choice of materials and finishes to be reflected in the different areas , until the implementation of the decoration and make it a reference point.
We invite you to visit the website of the promoter: Grupo Inmibiliario La Quinta