Today, the two development options of this competition with the distribution plants that Gonzalez & Jacobson Architecture proposes.
Fundamentally, it is the communication cores that vary, with a first option of 4 dwellings per core in the type plant with a more traditional and compact distribution, and a second, of only 2, in which the housing acquires some nuances of higher standard, having larger master bedrooms and with walk-in-closets, kitchens with laundry rooms and larger living rooms. In both cases, and as a premise of the competition, the kitchens are planned to be open to the living-dining area, in keeping with the current trend.
As for the below-ground levels, sufficient parking spaces have been provided in accordance with the regulations, which require 1.5 units per dwelling, as well as storage rooms, and interior streets with sufficient width for easy maneuverability.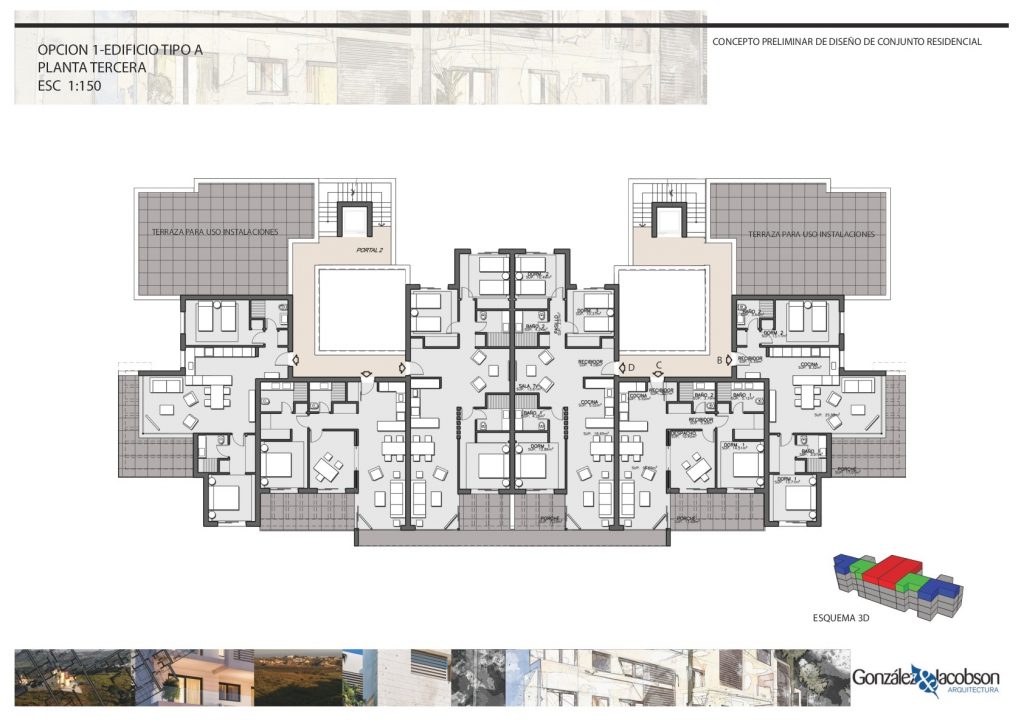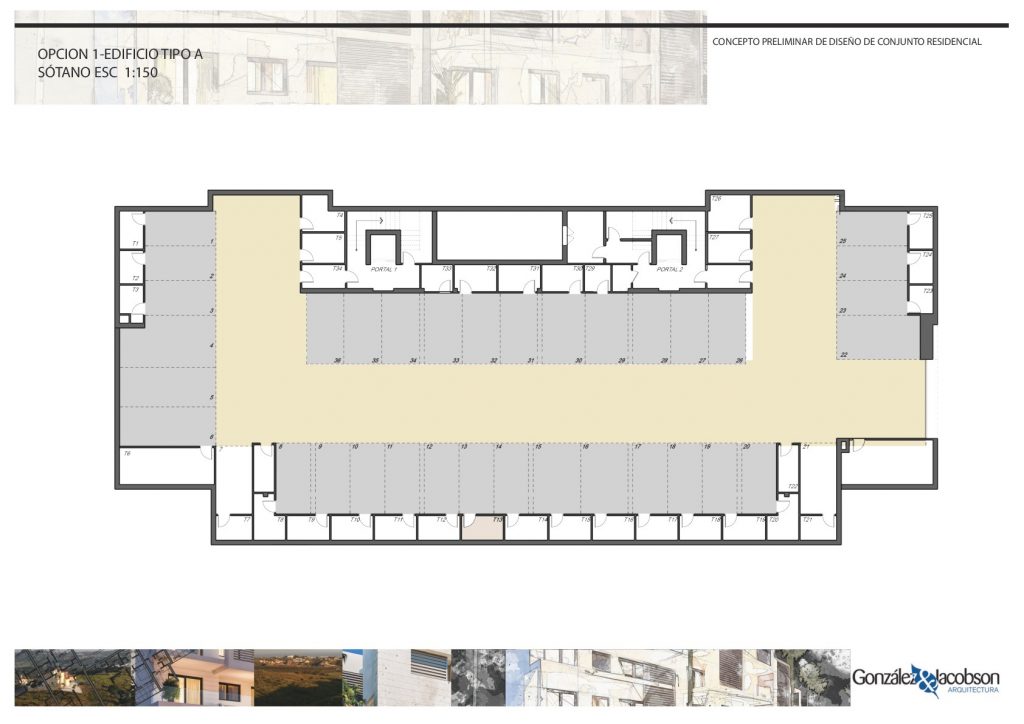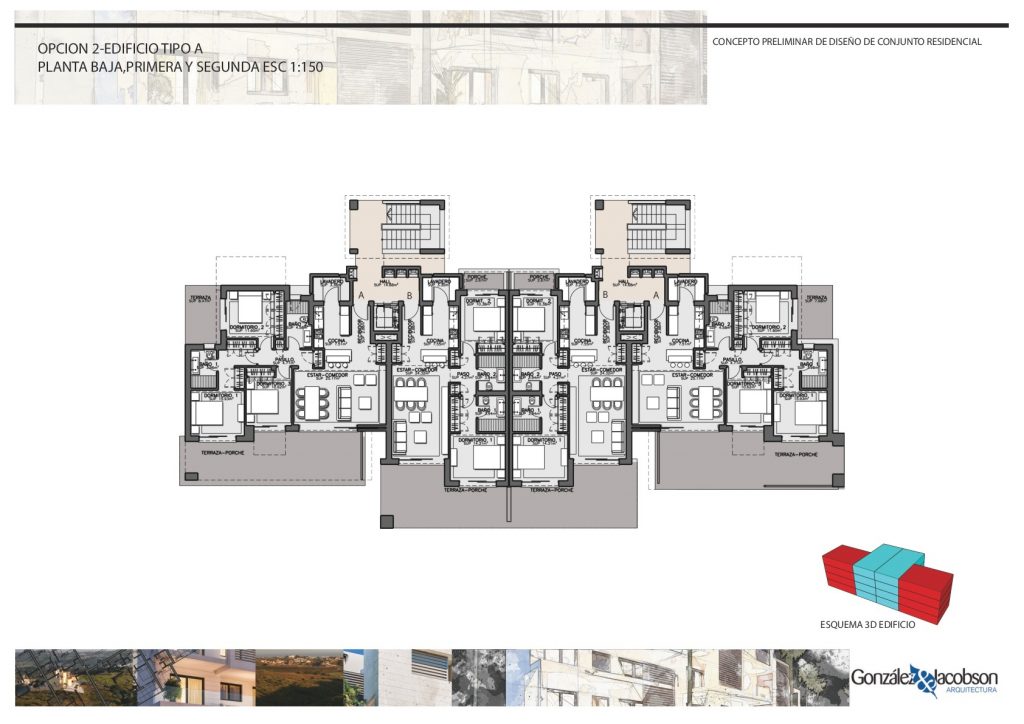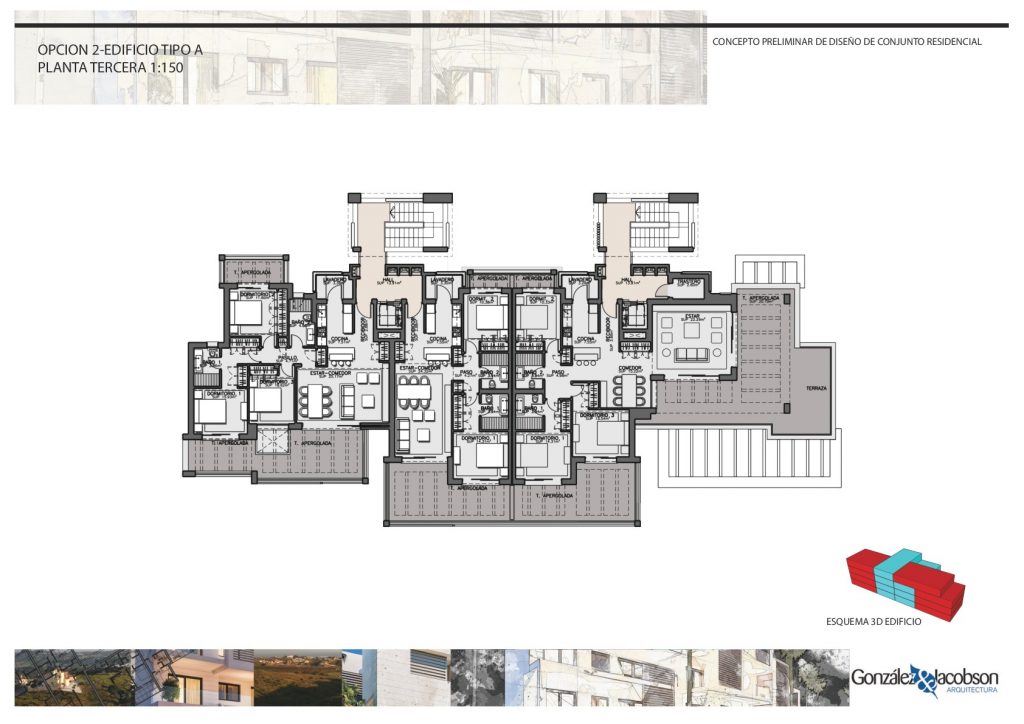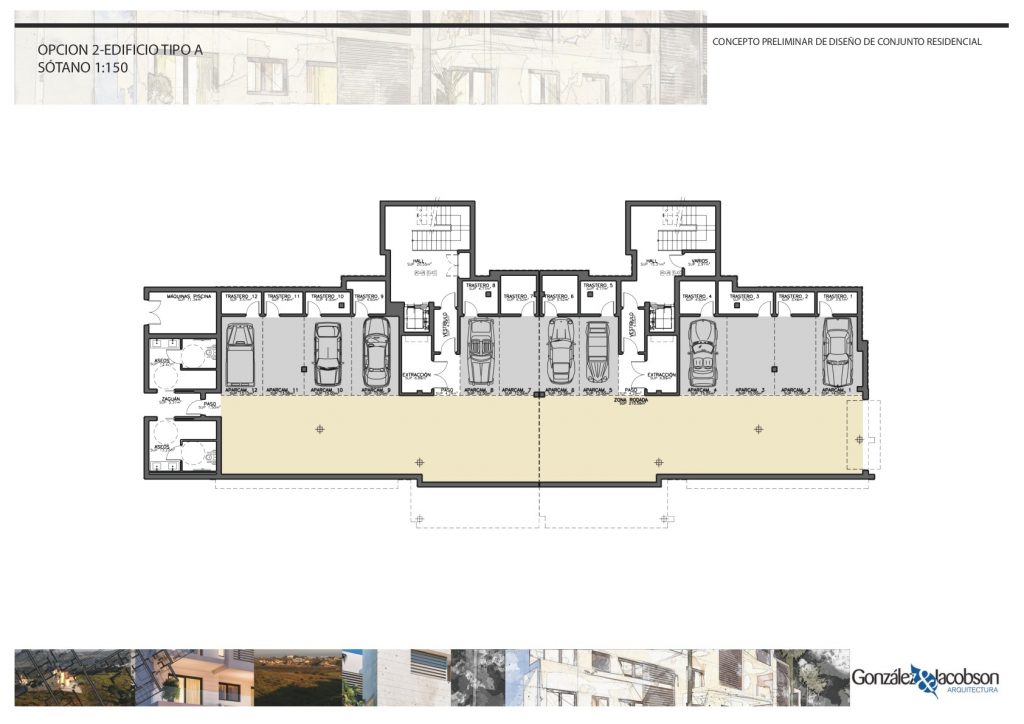 Read More